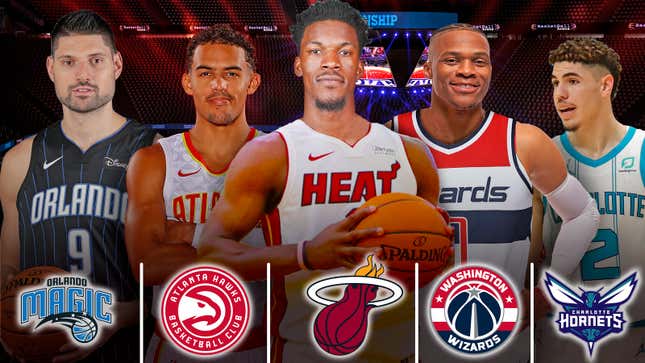 The Southeast division of the NBA was like a really bad potluck. In most terrible potlucks there's usually only one edible dish that's holding it down for your meal and that's the one you brought.

Last year, the Miami Heat were that one dish for this group. Everyone else in the division forgot that you have to add seasonings for most food to have flavor. A few teams even thought it would be okay to bring a fruitcake.
The Heat went to the NBA Finals as a fifth seed with one of the most dominant performances through the Eastern Conference playoffs that we've seen in a while. No other team in the division finished over .500.
The Orlando Magic made the playoffs by winning 33 games, and got bounced by the Bucks in the first round. The Washington Wizards barely got invited to the NBA bubble to finish the regular season. The Charlotte Hornets looked worse than Michael Jordan's 3XL suits in the early 2000s and the Atlanta Hawks were so bad that Trae Young's combined points and assists average were double the amounts of wins the team got.
The bright side is all of these bad teams have significant promise this season and the Heat have a young core with even more confidence and experience that could help them take the next step to an NBA title.