It's time for the final installment of Deadspin's college football rankings. As always, the teams are ranked according to the logic and values of college football, no matter how bizarre or contradictory they may be.
1. Alabama (12-1) Previous rank: 13
And so it went, as the Crimson Tide jack-stomped the balls off of every conceptual or logical objection to their title-game appearance, thrust-hammering the previously undefeated LSU Tigers to a hammer-stomped pulp. Power defense and grinding offense—Cult of the Coach discipline and staunch conservatism—discredited the whole premise of the loose, multifarious LSU squad; the final score was infinity to nothing. The Tigers didn't belong on the same field as the Crimson Tide, and they literalized that cliche by spending almost the entire game outside the 50-yard line. The one time LSU crossed into Alabama territory, they turned tail and promptly and apologetically fumbled the ball back into their own end. Alabama is college football.
2. [Vacant] Previous rank: 12
Uh, yeah. No.
3. USC (10-2) Previous rank: 4
The Pac-12 South crypto-champions, bowl-ineligible outlaws that they are, learned that quarterback Matt Barkley will be staying around next year for their return to legitimate postseason competition.
G/O Media may get a commission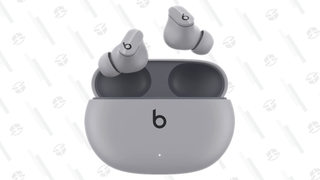 4. (tie) Oklahoma State (12-1) Previous rank: 3
4. (tie) Boise State (12-1) Previous rank: 22
4. (tie) Houston (13-1) Previous rank: 23
The Cowboys "beat" Stanford, 41-38, in "overtime" in the Tostitos Fiesta Bowl. The Broncos beat Arizona State, 56-24, in the Maaco Bowl Las Vegas. The Cougars beat Penn State, 30-14, in the TicketCity Bowl. All three high-powered offenses might have done a better job attacking downfield against Alabama's defense in the championship game than LSU did, if only Alabama had crushed LSU in the regular season, thereby opening the door for—just kidding! Forget the hypotheticals. A one-loss season is a fine accomplishment. Run along now.
7. (tie) Oregon (12-2) Previous rank: 6
7. (tie) South Carolina (11-2) Previous rank: 16
7. (tie) Arkansas (10-2) Previous rank: 17
The Ducks beat Wisconsin, 45-38, in the Rose Bowl, showing off their ultra-shiny helmets on television. Success in Beaverton! Did we say "Beaverton"? We meant "Eugene."
The Gamecocks beat Nebraska, 30-13, in the Capital One Bowl. The Razorbacks beat Kansas State, 29-16, in the Cotton Bowl. For the SEC, bowl season was like the after-dinner pastry cart.
10. Southern Miss (12-2) Previous rank: 8
The Golden Eagles beat Nevada, 24-17, in the Hawaii Bowl. A stunning upset victory for the conference championship, a bowl-game win, and a free trip to Honolulu—how many teams had a better year than that, really?
11. Navy (5-7) Previous rank: 2
No bowl game. Still beat Army, though.
12. Baylor (9-3) Previous rank: 14
Robert Griffin III and the Bears went out on a dazzling and/or comical note, beating Washington, 67-56, in the Alamo Bowl. The dueling offenses combined for 1,390 yards, including 482 yards on the ground for Baylor, which had a 200-yard rusher and two more 100-yard rushers. Two and a half weeks later, in the national championship game, the TV crew would end up awarding its Allstate Good Hands Play honors to the holder for Alabama's placekicking unit.
13. TCU (11-2) Previous rank: 7
The Horned Frogs beat Louisiana Tech, 31-24, in the Poinsettia Bowl.
14. Northern Illinois (11-3) Previous rank: 11
The Huskies beat Arkansas State, 38-20, in the GoDaddy.com Bowl.
15. (tie) Michigan (11-2) Previous rank: 19
15. (tie) Michigan State (11-3) Previous rank: 21
The Wolverines "beat" Virginia Tech, 23-20, in "overtime" in the Sugar Bowl; the Spartans "beat" Georgia, 33-30, in "triple overtime" in the Outback Bowl.
17. West Virginia (10-3) Previous rank: unranked
The Mountaineers beat Clemson, 70 to Who Cares, in the Orange Bowl. Seventy points!
18. (tie) Stanford (11-2) Previous rank: 15
18. (tie) Georgia (10-3) Previous rank: 18
The Cardinal "lost" to Oklahoma State, 41-38, in "overtime" in the Tostitos Fiesta Bowl; the Bulldogs "lost" to Michigan State, 33-30, in "triple overtime" in the Outback Bowl. Also, holy Toledo, Georgia's mascot is a hopelessly inbred and medically doomed mutant. Feh!
20. (tie) Wisconsin (11-3) Previous rank: 5
20. (tie) Arkansas State (10-3) Previous rank: 9
20. (tie) Kansas State (10-3) Previous rank: 20
Lost, lost, and lost.
23. Clemson (10-4) Previous rank: 10
Seventy points!
118. LSU (13-1) Previous rank: 1
Thirteen great games can't overcome one moment: Les Miles sending out the punting unit, on fourth-and-4, trailing 15-0 in the fourth quarter of the national championship game. Make that two moments: Miles sending out the punting squad again, trailing 21-0. Les Miles quit on his team.
Les Miles quit on his team. The frothing rage directed at quarterback Jordan Jefferson misses the point. Jefferson was simply the embodiment of his coach's game plan, which is to say, his coach's total lack of a game plan.
LSU's advantage all season long was that it had waves of skilled players. On offense, the Tigers attacked with a platoon of powerful running backs, infrequently but devastatingly turning to a dangerous receiving corps, with Jefferson as a scrambling/option-pitching/throwing triple threat. When Jefferson was unavailable early in the season, second-string QB Jarrett Lee had shown the ability to run an orthodox passing game.
But given more than five weeks to draw up schemes for attacking Alabama's defense—a defense that had held LSU to two field goals in regulation the first time they met—Miles came up with nothing. Or if he did come up with something, he panicked and forgot it. His lone idea was Jefferson. Specifically, it was to try to have Jefferson attack the edges of the Alabama defense.
The trouble was, there was no edge. LSU's players couldn't outrun the Alabama defense side to side, and Jefferson's option pitches and passes to the flat weren't crisp enough to beat the defenders outside, either. By the second quarter, this was obvious. By the third quarter, it was baffling.
Miles didn't try to adjust. Jarret Lee was only the most obvious case—the vertical-game passer pinned to the bench long after the lateral attack had failed. As Bobby Hebert suggested afterward, in Miles's miserable press session, it's not that Alabama wouldn't have eaten Lee alive, too; it was that Miles wouldn't even take that risk. But it wasn't only the quarterbacking. No. 3 receiver Russell Shepard tweeted "OMG I played 3 plays..." The season's top rushers, Michael Ford and Spencer Ware, got four and three carries respectively; Jefferson had more carries than LSU's entire running-back corps. Les Miles didn't remember he had running backs. He did remember he had a punter, though.
119. Auburn (8-5) Previous rank: unranked
The now-former national champions beat Virginia, 43-24, in the Chick-fil-A Bowl, then watched Alabama take possession of the BCS championship trophy.
120. Penn State (9-3) Previous rank: 120