When the World Cup groups were drawn in December, many of the top seeds—Brazil, Spain, Germany, Argentina—were perennial giants. A few—Colombia, Uruguay, Belgium—raised a few eyebrows for, if nothing else, their novelty as a world superpower. One country in particular, Switzerland, didn't seem to belong at all. And yet, here we are.
Switzerland haven't done anything on the international stage. They've been to the quarterfinals of the World Cup three times back in the before time, but that's about it. Between 1970 to 2002, they only qualified for one World Cup. While this is their best shot in a loooong time to do anything of note in a major tournament, the window of opportunity is just beginning to open up for the Swiss.
As is the narrative in so many countries come Cupping season, the Swiss feel they are in the nascent stages of a budding golden generation. Here are their four most talented attacking players, with their ages: Winger Xherdan Shaqiri (22), striker Josip Drmić (21), midfielder Granit Xhaka (21), and winger Valentin Stocker (25). Lest you worry about inexperience, those four are supported by players all in their late-ish 20s, save fellow youngster Ricardo Rodríguez (21).
The Swiss easily ran through their European World Cup qualifiers, but they only had to dispatch the bush league quartet of Iceland, Slovenia, Albania, and Cyprus (are these teams even on FIFA?). They coasted with a seven-point gap over second-place Iceland, but....so what? FIFA ranks them sixth in the world, sandwiched between Argentina and Uruguay, but the more respected Elo ratings have them 10 spots lower, more on par with Russia, Mexico and Ukraine. And yet, here we are.
G/O Media may get a commission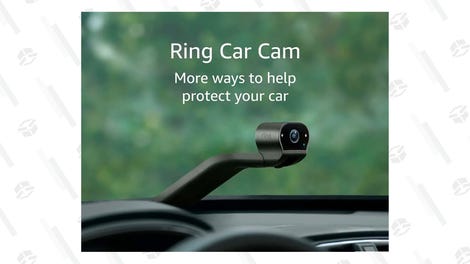 No one thinks they're ready yet, and they're not ready yet, but none of that even matters, because this nation fluked the weakest group again in Brazil, and will play France, Ecuador, and Honduras in the preliminary round. They're a good bet to advance again.
No one believes them a real threat anyway, and no one should. But this nation is young, their talent undeniable, and they're steadily improving. Even if glory this tournament isn't in the cards (it's not), Switzerland's name should ring bells for some time.
Roster
Goalkeepers: Diego Benaglio (Wolfsburg), Yann Sommer (Basel), Roman Bürki (Freiburg)
Defenders: Stephan Lichtsteiner (Juventus), Philippe Senderos (Valencia), Johan Djourou (Hamburg), Steve von Bergen (Young Boys), Reto Ziegler (Sassuolo), Ricardo Rodríguez (Wolfsburg), Fabian Schär (Basel), Michael Lang (Grasshopper)
Midfielders: Tranquillo Barnetta (Eintracht Frankfurt), Gökhan Inler (Napoli), Valon Behrami (Napoli), Gelson Fernandes (Freiburg), Blerim Džemaili (Napoli), Xherdan Shaqiri (Bayern Munich), Granit Xhaka (Borussia Mönchengladbach), Valentin Stocker (Hertha Berlin)
Forwards: Admir Mehmedi (Freiburg), Mario Gavranović (Zürich), Haris Seferović (Real Sociedad), Josip Drmić (Nürnberg)
Nickname
I Rossocrociati (The Red Crusaders)
FIFA World Ranking
6*
Manager
Ottmar Hitzfeld
Hitzfeld is one of the world's great managers who doesn't get his due. You may not think it, judging on his current post in charge of lowly old Switzerland, but his choice in job is deeper than just the chase for money and glory.
Hitzfeld was a pretty good player in his own right. The German spent the vast majority of his 12-year career in the Swiss league, with a short stint in his homeland in the middle. Upon retiring, Hitzfeld remained in Switzerland and managed a couple clubs there. After that, he enjoyed extremely successful spells with Borussia Dortmund and Bayern Munich, winning the Bundesliga multiple times with both clubs, as well as bringing each side a Champions League trophy, making him only one of five managers to win the Champions League with two different teams.
After a second go-round with Bayern, Hitzfeld returned to his adopted Switzerland in 2008, this time in charge the national team. Under his leadership the team qualified for the 2010 World Cup without making it out of the group, though failed to qualify for the 2010 Euro tournament. Still, the German has impressed with this current crop of important youngsters, so he's well regarded among fans.
Players to Watch
Xherdan Shaqiri, Winger
Of all the players dubbed "(Country X)'s Messi," Xherdan Shaqiri has a chance to make the comparison not too outlandish. Sure, all you really need to be considered your country's answer to Messi is show any sort of silky skills in an attacking position as a youngster and stand shorter than 5'8", but you can see why Shaqiri has gained the moniker.
The 22-year-old Bayern Munich winger is an absolute demon against defenses. He's got veritable sprinter speed, and couples his ability to blow by defenders with a sense of ball control very few players could mimic at a leisurely jaunt, let alone a dead sprint. It's that dribbling that most conjures the Messi comparisons. Like the Argentine gawd, Shaqiri's ability on the ball is disquieting in that he's one of those rare players who appear to actually speed up when he's dribbling.
There are other reason the Messi comp isn't ridiculous. Messi also started out as a goal-scoring winger, which is Shaqiri's current position. The lefty starts wide, but loves cutting in from the right to bomb in a shot from distance. Shaqiri does differ from Messi in physique, if not in height. Xherdan is built like a compact tank, looking physically more like Maurice Jones-Drew than the slight Argentine.
There might be some concern that the Swiss winger's time at Bayern hasn't gone as well as expected, where he's at best a super-sub or rotation option in a mind-bogglingly deep position (five Bayern attacking midfielders will likely attend the World Cup, some of them key players for teams expecting to win big in Brazil) but he's already proven himself on the international stage. In this team built around his creativity, Shaqiri should excel.
Gökhan Inler, Defensive Midfielder
Yo. Gökhan fucking Inler. I want to name my son that.
Besides the best name of all time—not up for debate; it's got an umlaut, it means ruler of the sky, and it makes you think he could go Super Saiyan at the slightest provocation—Inler is the metronome for a talented Swiss midfield. Gökhan is in the Yaya Touré mold of box-to-box midfielder, a strong, physical presence as good defending as he is attacking. Combined with fellow Napoli teammates Blerim Džemaili and Valon Behrami, the Swiss midfield is as physically imposing as any we'll see this summer.
Switzerland have a number of central midfielders with similar box to box proclivities as Inler, but he is the fulcrum. He's usually asked to sit deep behind a number 10 in a 4-2-3-1 formation, but that doesn't mean he isn't involved in the Swiss attack. Gökhan loves measuring out long passes to his onrushing wingers to initiate counter attacks. And when he finds himself anywhere within around 40 yards of the goal, he's a threat to unleash a fucking hammer shot from either foot.
Tactics
Alright, not every country's tactics are all that interesting. Ideally, most teams will preach pressure high up the pitch, followed by swift, incisive passing in attack. The real question is whether any given team has the talent to enforce its style in World Cup play.
Switzerland could go either way in that sense. They have a few really good players, and in the center of the park have the accurate passing and shear strength to hold their own against any midfield they'll meet. The Swiss attack is promising though largely unproven, and at the back they are just okay. We'll have to wait and see whether the rest of their squad can be effective against the teams they'll face in the group and beyond.
Group E Fixtures
June 15, noon: Switzerland vs. Ecuador at Nacional
June 20, 3 p.m.: Switzerland vs. France at Arena Fonte Nova
June 25, 4 p.m.: Honduras vs. Switzerland at Arena Amazonia
Complete Group E Previews
Ecuador | France | Honduras | Full Archive
*I mean...c'mon.
---
Screamer is Deadspin's soccer site. We're @ScreamerDS on Twitter. We'll be partnering with our friends at Howler Magazine throughout the World Cup. Follow them on Twitter, @whatahowler.
Top image by Sam Woolley; photos via Getty