Your morning roundup for Sept. 11, a day to remember those we lost. Got any stories or photos for us? Tip your editors.
What we're watching: Football at 1 p.m. eastern. Football at 4 p.m. eastern. Tennis during commercials starting at 4:30 p.m. Football at 8:15 p.m. until the Ryan brothers angle wears so thin that only the Las Vegas Jailhouse marathon on truTV offers appropriate respite.
Elsewhere
G/O Media may get a commission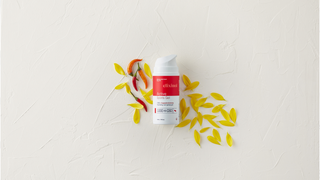 They'll probably want to have more night games at the Big House after last night's: Michigan QB Denard "Robinson accounted for four fourth-quarter touchdowns, including a 16-yard touchdown pass to Roy Roundtree with two seconds left in the game. That completed a 17-point comeback and give the Wolverines a 35-31 victory during their "Under the Lights" celebration. Michigan enters next week's game against Eastern Michigan with a 2-0 record under new coach Brady Hoke. Notre Dame, which opened the season ranked No. 16 in the Associated Press Top 25 poll, is 0-2. [AnnArbor.com] (That video up top comes to you by way of new Deadspin guy Conor Hastings)
U of Minnesota coach suffered a seizure in fourth quarter of game: "The stadium remained eerily quiet as spectators tried to come to grips with the situation at hand. Time crawled by for nearly 10 minutes until the medical crew was able to load [University of Minnesota coach Jerry] Kill onto a stretcher and wheel him out of the stadium with an IV in his arm. ... Kill's vital signs remained stable throughout the process and that he was never in immediate life-threatening danger." [MN Daily] (If you're so inclined to watch what the cameras saw of it, here.)
The U.S. Open Finals are set: It's Serena Williams vs. Samantha Stosur for the women's championship starting around 4:30 p.m. and Novak Djokovic vs. Rafael Nadal for the men's championship starting at 4 p.m. Monday. [US Open]
Your America The Beautiful Interlude With Elvis:

See, there are still some good people out there: "With Hunter's head exposed and with players still moving around, McJunkin committed an act that serves as a sweet reminder that good kids still play this good game - even if it's a game sometimes causing old men in suits to bicker about things way above the players' heads. McJunkin, with one swift, spontaneous move, shielded Hunter's head with his burly left arm, providing safety for the safety in what could have been a dangerous situation for A&M's defensive team captain." [Houston Chronicle] (H/T Bob's Blitz)
Viva la resistance!
We are all Dave McKenna CCXIX: Here's your daily link to Dave McKenna's brilliant "The Cranky Redskins Fan's Guide to Dan Snyder," which we'll be posting until Snyder's dumbass libel lawsuit until it's haunted by the thought of Charlie stalking it from the trees.
Merch: Managing editor Tom Scocca and contributing editor Drew Magary have both written books. You can buy Scocca's Beijing Welcomes You: Unveiling the Capital City of the Future here, and Magary's The Postmortal here. Now do it.
Today's Soccer Viewing Recommendations (all times eastern): Fulham vs. Blackburn (FSC, 11 a.m.). VfL Wolfsburg vs. Schalke 04 (GolTV, 11:30 a.m.). Palermo vs Inter Milan (FSC, 2:30 p.m.) Espanyol vs. Athletic Bilbao (GolTV, 4 p.m.).
The obligatory 9/11 morning-post reference: Tipster Andy C. writes, "This was in my hometown of Springfield, OH, on a pretty busy road. I had to stop my car and go back and take a picture."