As far as Ronald Schreffler is concerned, he did his job. Schreffler has worked for the U.S. Department of Homeland Security since 2006, but he spent 33 years with Penn State's university police. Thirteen years ago, he was working as a detective for the campus cops when a woman came forward with a complaint that Jerry Sandusky had showered with her son, a boy now known to the world as Victim 6, thanks to the original grand jury presentment. That complaint resulted in a nearly 100-page police report and allegedly an admission from Sandusky to the woman that he had acted inappropriately—an admission that was made with Schreffler and a detective from the State College police listening in, unknown to Sandusky.
But Ray Gricar, the then-Centre County District Attorney who has been missing since 2005 and who has been declared legally dead, declined to press charges. Not even Schreffler knows for sure why, according to a recent interview he gave to the Pittsburgh Post-Gazette. "At the very minimum," Schreffler told the paper, "there was enough evidence for some charges."
Schreffler said he arranged both conversations the mother had with Sandusky at the woman's house. He and another detective were in another room not far away and could hear what was said. From the Post-Gazette:
During the second conversation, however, Mr. Sandusky's response changed, Mr. Schreffler said.

"I'll never forget this. He said 'I would ask for your forgiveness, but I know you won't give it to me. I wish I were dead.'"
Mr. Sandusky also told the woman, "'I understand I was wrong,'" Mr. Schreffler recounted.

"Hearing him make that comment, I just felt there was more there. He was upbeat when he came in, and she started hammering him. I often wonder what he would have done if I'd stepped out from around the corner.

"It's something we'll never know."
The grand jury presentment does say that Sandusky grabbed the boy by the waist in the shower and bear-hugged him. It also says Sandusky lathered him up and washed his back, and that he picked the boy up and put him under the showerhead to rise his hair. Joe Amendola, Sandusky's attorney, seized upon this to tell the Post-Gazette that "no sexual misconduct" had occurred. Amendola also pointed out that Sandusky had apologized and denied Sandusky said he wished he were dead. Amendola even repeated a claim he made earlier to the Patriot-News of Harrisburg about Victim 6 having dined last summer with Sandusky and Sandusky's wife, Dottie. Amendola also said Sandusky had sponsored a mission trip to Mexico for the boy after the 1998 allegation was made.
G/O Media may get a commission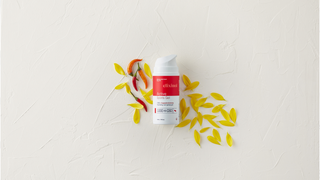 The Post-Gazette also interviewed Jerry Lauro, an investigator with the Pennsylvania Department of Public Welfare. Lauro, too, said he did not believe the 1998 case involved abuse, saying it "didn't meet the criteria," which is why he didn't pursue the allegation further. Schreffler told the paper he believed the lack of action by Public Welfare was why Gricar decided not to prosecute. And, like so many other people, Schreffler can't help but wonder about that decision now.
Retired detective describes 1998 Sandusky investigation [Pittsburgh Post-Gazette]