The Eagles are 0-2, and although it's certainly unfair to write off a team after two games, you wouldn't blame Eagles fans for looking at Chip Kelly with eyebrows raised as high as they'll go. Is this—a completely dysfunctional squad that can't be bothered to beat a Cowboys team down Tony Romo and Dez Bryant—really the final sum of Kelly's offseason reshuffling?
Kelly was given general manager duties in the offseason, and proceeded to go all mad scientist on everyone, completely overhauling the team in ways that looked at best curious and at worst crazy. With the first two games of this season in the books, crazy is starting to win out.
Consider the offense, which was explosive during Kelly's first two years in charge and was supposed to remain so this year. The thinking, Kelly's thinking, was that his system was the true source of all his success, and that it would work no matter what players were plugged into it. (This is a very college-coach mindset.) But new quarterback Sam Bradford has looked shaky in both starts, throwing four interceptions and two touchdowns. Running back DeMarco Murray, a potential upgrade over LeSean McCoy, has run for 11 yards on 21 carries.
These failures are directly linked to Kelly's roster overhaul. Bradford was his guy, a former No. 1 overall pick diminished by years of injury and underperformance who was supposed to finally reach his potential. All he needed was a bit of that Chip Kelly magic! He's looked pretty much like the same old Sam Bradford, though, and that actually makes him a relative bright spot in this offense.
Murray's problems are more about the offensive line, another area Kelly decided to mess with. Starting guards Evan Mathis and Todd Herremans were released in the offseason—both landed starting gigs in Denver and Indianapolis, respectively—and were replaced by Allen Barbre and Andrew Gardner. Barbre's a 31-year-old former fourth-round pick who couldn't keep a starting job during his three seasons with the Packers. Gardner was drafted in the sixth round in 2009, and has been cut by the Dolphins, Bengals, and Ravens. Before this season, he had started six games in his career. Pick out any Eagles rushing play from the first two weeks, and you're likely to see one of those guys letting a defender into the backfield to tackle Murray for a loss.
G/O Media may get a commission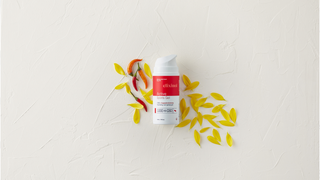 So, what's to be done? After yesterday's loss, Kelly didn't offer much in the way of explanation, other than telling reporters that he needed to "assess everything." When asked to clarify exactly who needed to be assessed, he went on: "That includes everybody; coaches, everybody." Perhaps he just needs a little more time to tinker.