Two months ago, Chip Kelly was given full control over the Eagles' football personnel decisions. Every trade, every signing, every draft pick—that's all Kelly. Which raises the question, given that the Eagles have been the single most active team ahead of the official start of free agency: what exactly is Kelly's plan here?
Philadelphia shocked everyone by shipping LeSean McCoy to Buffalo in exchange for LB Kiko Alonso. They cleared more room by releasing LB Trent Cole and CB Cary Williams, and seem unlikely to re-sign Bradley Fletcher, their other starting corner last season, or safety Nate Allen. They're losing top receiver Jeremy Maclin to free agency; he's reportedly signing with Kansas City.
These decisions are all logical on their own, mostly by their opportunity costs. McCoy wasn't happy, and was about to get paid big time. (The Bills will reportedly give him $26.5M guaranteed.) Maclin too: the speedy receiver gambled on a one-year contract, and is now cashing in.
That's a whole lot of money freed up: the Eagles enter free agency roughly $45 million under the cap. But they've started to spend it, and that's where the questions arise.
Frank Gore is reportedly heading to Philly to slot in for McCoy, for about $7.5 million guaranteed over two years. They signed Seahawks corner Byron Maxwell to a long-term deal that contains $25 million in guarantees. Mark Sanchez is coming back!
G/O Media may get a commission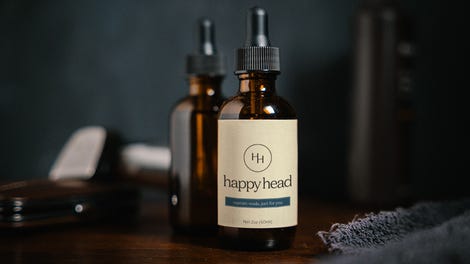 The Eagles still have money to spend, and moves to make, but right now, this is not a better football team. They have gotten slower at receiver, and older and slower at running back—both confusing moves when you consider that this is Chip Kelly selecting the parts for a Chip Kelly offense, which thrives on speed. They've blown up the secondary, and so far rebuilt it around Maxwell, who's great, but has only started 17 games in his career.
Assuming Kelly has a plan—and he's appeared nothing but competent so far in his NFL stint, though until now that's been entirely as a coach and not as a personnel guy—it has to shake out something like this:
Kelly must believe there are no irreplaceable players on a football team. He thinks his schemes can do for Gore what they did for McCoy (or for Bryce Brown, Darren Sproles, or Chris Polk). Same goes for the passing game: the Eagles didn't miss a beat when DeSean Jackson left, so why should the downgrade from Maclin to Riley Cooper cripple the offense? This plug-and-play philosophy of football, especially on offense, is a very college way of thinking. Kelly's not the only coach to put it into practice in the pros, but he clearly subscribes wholeheartedly.
Kelly is willing to spend money on his secondary. Maxwell's the only sure thing now, but one report claims the Eagles went hard after safety Devin McCourty, even offering him more money than he eventually took to re-sign with New England. They still desperately need a safety and another corner, and have a ton to spend on them. But it's risky to count so hard on a single need in a single free-agency period—other teams have money to spend as well. Kareem Jackson and Brandon Flowers re-upped with their teams, and the Packers are trying to re-sign Tramon Williams, in whom the Eagles reportedly have interest.
Kelly has a plan at quarterback. (He must, right? Everything here is speculative, but it would seem odd to re-sign Sanchez just to compete with Nick Foles for the starting job. It would make more sense that they're shopping Foles, as has been reported, and that Sanchez will be the veteran backup and mentor for an incoming rookie. Naturally, everyone's focused on Marcus Mariota; Kelly loves his Oregon guys. But it'd take a huge outlay to move up from No. 20 to a position to draft Mariota, and if Kelly merely wants a QB who has experience running a spread, the likes of Bryce Petty and Brett Hundley will be there for much cheaper. And hey, Colin Kaepernick is reportedly on the block.)
It seems weird that a team so in the thick of what's basically a two-team NFC East would blow itself up like the Eagles have, but this is Kelly's first opportunity to build his own roster. We won't be able to judge his efforts until after free agency and the draft (and we won't be able to judge it fairly until after the season), but there's a frightening amount of work still to be done. At least Kelly clearly feels like he has enough job security for this to be longer than a one-year job.