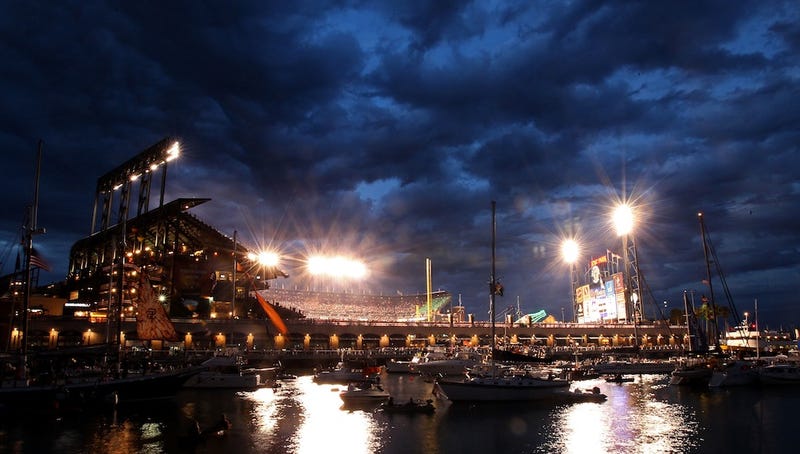 Goddamnit. This shit again.
San Francisco report that up to 10 people were involved in a fight between groups of Giants and Dodgers fans following last night's 6-4 Giants win. The confrontation took place at 11:30 at Third and Harrison streets, a few blocks from AT&T Park. One person had a knife and another a bat, the Chronicle reports.
CBS 5 adds that the man was leaving the park with his father and brother when "a verbal disagreement" led to the fight. The man was stabbed and taken to the hospital, where he died from his injuries.
Police have detained three people and are continuing to interview witnesses.
Update: SFPD say they have arrested two suspects, and are seeking two more.
The Giants-Dodgers rivalry is notorious for fan violence. In 2011, Giants fan Bryan Stow was attacked by two men in the Dodgers Stadium parking lot, and suffered permanent brain damage.