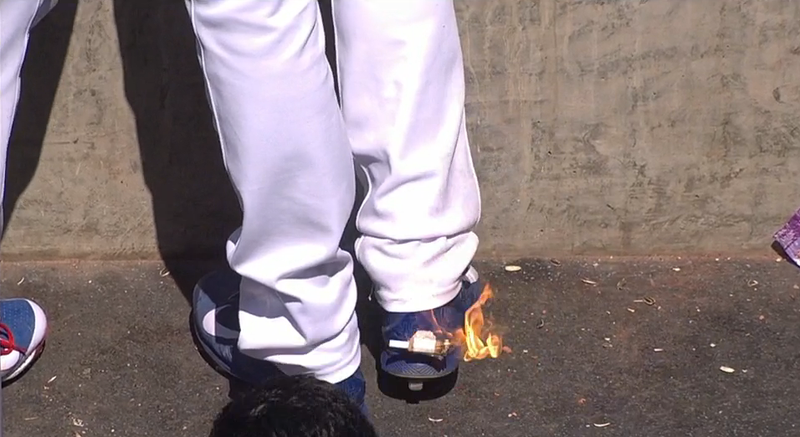 It took teamwork and patience by the Dodgers dugout, but they successfully gave outfielder Scott Van Slyke a hot foot.
For a second, the gum was peeling off of Van Slyke's shoe, and the bundle of matches was nearly jeopardized, but a smooth adjustment by Josh Beckett put the mission back on track. It was a well executed hot foot. Good job, everyone.
Honestly, the best part is that Vin Scully's there to follow along. Second-best part: Clayton Kershaw rolling around and giggling like a five-year-old.