Duke managed to edge out Kentucky and land five-star recruit Zion Williamson on Saturday, meaning the Blue Devils now have the top three high school players in the country from the class of 2018. This left Wildcats coach John Calipari facing some questions about his recruiting strategy at a press conference on Monday.
Calipari, known for coaching one-and-dones like John Wall, Anthony Davis, and Karl-Anthony Towns, said he's not worried about losing out on top recruits, and that he doesn't wish "ill will" on any players who chose not to play at Kentucky. He just thinks they're suckers who lack rugged individualism, or something. From SECCountry.com:
"I don't sell, like, 'When you come here, the university and the state will take care of you the rest of your life,' " he said. "You may buy that, and I've got some great property in some swampland down in Florida to sell you, too."

In April 2016, when Kentucky freshman Hamidou Diallo was a 5-star recruit, he said, "Duke's pitch was if you come to Duke, you're going to be set for life."
Describing Duke's (though he never named the school explicitly) recruiting pitch as lifelong welfare is kind of weird, but then Calipari kept going:
"Every one of us in this country is based on you've gotta take care of yourself. And then when you make it, you make sure that you're helping [others]. And along the way you bring other people with you," Calipari said. "And that's what we're trying to do, just give these guys the best opportunity. We're not trying to say this university or this state will take care of you the rest of your life. There's no socialism here. This stuff is, 'You've gotta go do it and we're gonna help you do it.' Some [recruits] like that. Some don't like it."
G/O Media may get a commission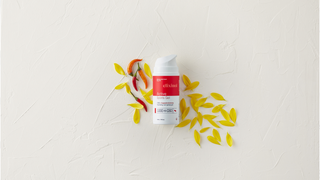 Whatever this mumbled thought is supposed to be, I don't think it's going to convince anyone that Duke is a den of socialist principles. Still, everyone welcome Mick Krizilonski to the resistance.