Drew Magary's Thursday Afternoon NFL Dick Joke Jamboroo runs every Thursday during the NFL season. Buy Drew's book, The Postmortal, through here. Find more of his stuff at his Twitter feed.
No time for tiddlywinks. We've got divisional games to cover.
The Games
All games in the Jamboroo are evaluated for sheer watchability on a scale of 1 to 5 Throwgasms. And during the playoffs, I pick the games, because why not.
Five Throwgasms
Saints (-3.5) 20, 49ers 19. I was unaware that Gregggggg Williams gave himself the nickname Dr. Heat. That's so fucking lame, I want to punch him in the gunt. And he does have a gunt, by the way. The only reason Gregg Williams' gunt doesn't get more play is because Bill Parcells and Charlie Weis have cornered the market on all FUPA-related insults. YOUR BAGGY JACKET CAN'T HIDE THE TRUTH, DR. GUNT.
G/O Media may get a commission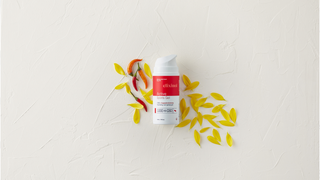 One other thing: Jimmy Graham has some bigass ears. Never shave your head when your ears stick out like that. There was a Russian kid at my old school in Minneapolis, and everyone made fun of him because his ears stuck out. And because he was a filthy Communist. And so he was called all sorts of horrible names, like "Ear Commie," and "Russkie Dumbo," and "That fat Russian kid with the fucking ears," and many other awkward combinations. That kid probably killed himself. I don't want that happening to Jimmy Graham.
Broncos (+13.5) 30, Patriots 28. Everyone on Earth needs to shut the fuck up about Beyonce's kid. Do you know Beyonce? Are you a relative of Jay-Z? No? THEN SHUT THE FUCK UP. Don't congratulate them on Twitter. You don't know them. They're probably horrible people who colonize entire hospital floors and deny critical care to other infants. Fuck them. It's just a baby. It hasn't even done anything yet. It's just a lumpen shape of a human being that can't talk, can't see more than two inches in front of its face, and shits out black meconium thrice daily. It's done NOTHING to earn your kudos. In fact, that kid is probably gonna grow up to be an insufferable little twat, and star any number of shitty "Karate Kid" remakes. Fuck that baby. It's a baby. IT DOESN'T MATTER.
And that "Glory" song is horrible.
Giants (+7.5) 19, Packers 16. I'm a terrible human being because when I started thinking about this game, I started thinking about Colts blowing that divisional game to the Steelers after the 2005 season, right after Tony Dungy's son died. I have no idea how you can give a shit about winning a football game after something like that, and I don't even know if you should. I know I wouldn't. (COUNTERPOINT: Craggs would like it noted that assuming that Michael Philbin's death has any impact on the result of this game is the lowest form of sportswriter hackery.)
Four Throwgasms
Ravens (-7.5) 34, Texans 7. I can't believe I'm saying this, but I'm dead certain that I want the Patriots to make the Super Bowl. I don't think there's any way the other three AFC teams could keep up with Drew Brees or Aaron Rodgers. I'd much rather see a Brady-Brees shootout or a Brady-Rodgers shootout than to see Joe Flacco standing out on the field like a fucking pud. Now, for the random crap:
• Until last weekend, I had no idea that the Astrodome was still standing. I figured they blew it up real good once Reliant Stadium was built. BUT NO! They kept it around for no good reason at all. They've considered turning it into a hotel and even a movie studio, but I think that Mark Cuban should buy it and turn it into the world's largest titty bar. Every skybox could be a champagne room. Every stripper pole could be eighty feet high. Every dancer could be dressed as a cheerleader. All you'd have to do is rebrand it the Asstrodome and you could make a mint*.
(*—Just kidding. It's a horrible idea and it would never make money.)
• Does the Cialis couple fuck on that Ferris wheel? That's pretty wild for an old couple. I feel like the Cialis people make too many overpromises to their clientele. These are people who would be happy just to fuck in a BED. But they have to go one step further and promise you that you'll get laid in bathtubs and on Ferris wheels and in the Space Shuttle bathroom. Take it easy, man. A bed is just fine.
• Last week, someone asked Bill Simmons what would happen if a Siamese twin committed murder. Simmons didn't actually answer this question, but I really wanted to know the answer. So I did a Google search and found this Slate article, which found a few instances of Siamese Twin criminality throughout history:
There are some other possible solutions to the problem, however. You might throw both twins in prison but treat only the guilty one as if he were a convict. When the siblings were released, for example, the good twin would have all the rights of a normal citizen, while the evil twin would have lost the right to vote, be registered as a sex offender, etc. You might even compensate the good twin according to the relevant payout rules for wrongful convictions.
Personally, I don't buy that any "innocent siamese twin" is ever 100% innocent. Twins are creepy, and Siamese Twins are even MORE creepy. I say lock the fuckers up.
• The mall near us has a Hurricane Simulator, which is a giant plastic tube that you can stand in and, for two dollars, experience hurricane-force winds. My kids wanted to do this, and I'm a sap, so I fed the bills into the Simulator and we walked on in. The kids lasted all of half a second before freaking the fuck out and running out of the Simulator. It turns out that standing in the center of hurricane level winds and pretending you're some dipshit CNN field reporter doing a live remote from the Outer Banks isn't nearly fun as you think it might be. STUNNING NEWS.
• They showed Favre in the booth at that Saints game last week. WHAT AN ATTENTION-HOGGING CUNT. This man should be banned from all NFL stadia. If he shows up to Pats/Broncos, he should be tranquilized with a blowgun and thrown into a lake.
• There are plenty of universal NFL broadcaster cliches out there, but two of the worst are "One of the things..." and "When you/I look at..." You can't get away from either of those analysis lead-ins. "One of the things that Aaron Rodgers does so well is THROWING ON THE RUN." "One of the things you have to look out for when defending against this Saints team is Darren Sproles catching the ball out of the backfield." "When you look at this Giants defense, you see a defense that has a great pass rush." NFL analysts adore running up to their generic insight by throwing in these two entirely superfluous clauses. These people waste language the way I waste precious energy by opening the window when the AC is on in the summer. Sometimes the AC is a little TOO cold, you know? You need balance. That's one of the things you look at when you talk about poor conservation.
• As you know, it's perfectly legal to interfere with a receiver's ability to catch the ball once the ball has been tipped. I'm not sure there's any good reason as to WHY. Don't get me wrong, I really like the rule. I think it properly rewards a defense for tipping the ball at the line of scrimmage. Congrats! You tipped the ball! NOW GO BIND CALVIN JOHNSON'S ARMS TOGETHER AND BEND HIM OVER TABLE. But on the face of it, the rule makes very little sense. It's still a thrown ball. People are still trying to catch it (defenders and receivers alike). I don't know why the tipping of the ball suddenly merits dropping the basic rules of pass defense. WHOA HEY, TIPPED BALL! IT'S LEGAL TO TAKE A SHIT ON THE FIELD NOW!
• During last week's Saints/Lions game, the Saints went for it on 4th and inches, and Drew Brees jumped up, extended the ball past the marker, quickly pulled it back to his body, and fell to the ground. The ever-lofty Peter King noted that Brees didn't deserve to be awarded forward progress for that, because forward progress only happens when the defense prevents you from going forward, not when you voluntarily draw the ball back.
But even more worrisome is that Brees probably fumbled before he hit the ground on that play. And neither the refs nor NBC gave a shit. They just moved on and couldn't have cared less. That's bullshit. It's one thing for the refs to fuck up (and they did all weekend long), but it's another thing when the TV broadcast ignores it. They have 500 people down in a fucking truck watching every camera angle of this game. And they can't relay the glaring fuckups on that play to Michaels and Collinsworth in the booth? FUCK THAT.
• One of the more enjoyable moments from that Saints/Lion game was when Collinsworth highlighted one player with his telestrator and was like, "Watch what this guys does," only he circled the wrong guy. You can always tell whether an analyst is any good if they point out their own telestrator fuckup or not. Collinsworth did. Phil Simms would have acted as if nothing had happened.
• There are few things in life more gratifying than the back-end of a home-and-home playdate series between your kid and one of their friends. One weekend, you have to host her friend while they go and play princess in the basement or whatever, and the next weekend... FREE DAYCARE. It's bliss. Playdates are the greatest thing ever. They excuse me, the parent, from having to entertain and interact with my own children. Their friend does all the heavy lifting for me. THANKS, YOU LITTLE FUCKER! I'm scheduling 100 consecutive back-to-back playdates for my children this summer, with a few double headers tossed into the mix to give me even more leisure time.
• There are few things worse than seeing a flag fly on the field and then hearing Joe Buck tell you it's "in the area of holding," because that means it's totally gonna be holding, and the interesting play you just watched will be negated like a USC championship. Holding penalties are awful. We should just make holding legal so that fans don't have to endure the dread and agony that comes with those penalties.
• My kid went to a birthday party last weekend and brought back a Chinese fingertrap (still awesome) and a toy I had completely forgotten about: That little half-plastic ball that you turn inside out, put on a table, and then stare at until it pops up off the table. THIS TOY IS THE SHIT. I must have played with this thing for forty minutes after my kid got home. Every time the thing popped, it scared the shit out of me. Get me a stopwatch, a bottle of tequila, and 50 Vietnamese gamblers, and we could have a real good time with that thing.
• I know we're past doing the whole best-of and worst-of 2011 business, but I'd be remiss if I didn't say something about what was, hands down, the worst ad of 2011. It was this print ad for Louis Vuitton featuring Angelina Jolie.
Look at this fucking thing. Are you shitting me? "What's up, guys? Just heading out on my Cambodian shanty boat to buy another baby. GOOD THING I BROUGHT MY $20,000 VUITTON PURSE WITH ME!" What a fucking disaster. Do you know how many starving AIDS babies you could feed with the money you paid for that fucking bag? Why did you even bring it with you? IT'S GOING TO GET WET. YOU DON'T EVEN HAVE SHOES, YOU STUPID TWAT. Was there not a single brand manager at Louis Vuitton that didn't realize that this ad pretty much encapsulates everything people hate about rich celebrities pimping third world causes? You took one of the world's poorest countries and you made it a fucking prop for a bag no one can fucking afford. You people are repugnant.
• One more ad thing. You aren't fooling anyone, McDonald's.
Think you can cash in on the whole locavoire trend bullshit, do you? Give me a fucking break. I know damn well that your burgers are made from 100% Brazilian worm meat, and have been doused with ammonia to get rid of all the lingering fecal matter. Don't try and bullshit me into thinking that you've suddenly morphed into David Kinch. You aren't fooling anyone. Your burgers taste like an autopsy.
Three Throwgasms
None.
Two Throwgasms
None.
One Throwgasm
None.
2011 Playoff picks: 2-2 (0-4 vs. the spread). RED HOT!
Pregame Song That Makes Me Want To Run Through A Goddamn Brick Wall
Reader Dan submits "Returner" by Liturgy.
These dudes from Liturgy have done their homework. They've got the requisite tolling bells intro, creepy churches, mysterious hooded white figures, about 42 years of bad luck in broken mirrors, and even some upside-down crosses to round things out.
Very true. The vocals are dogshit, though. The lead singer's lip syncing doesn't mesh with the vocals at all. He looks like he's barely mumbling into the mike. But the vocals sounds like a child being gored by a bull. There's no way that singer could pronounce that scream with such little strain.
Embarrassing Song I Kind Of Like That Will Not Fire You Up
"Someday," by Nickelback. I've cheated the past two week by putting hipster artists in this slot, so I have to make up for it by including a truly mortifying song, one I don't mind listening to when it comes up at the gym. This is the only Nickelback song I can really tolerate at any great length. You also have to appreciate the video, which features a couple literally crying over spilt milk. Why is he walking through the milk puddle? WHAT DOES IT ALL MEAN?
Gregg Easterbrook Is A Haughty Dipshit
Thank God that nasty James Harrison - who is not a person under TMQ's bylaws - was vanquished from the NFL playoffs for good! Looks like the Super Bowl champ is gonna come down to which team can wing it the farthest. Say, Gregggggggg, why have offenses become so dominant lately?
Defense has moved from discipline to personal flash as its highest attainment...
I smell a rampant case of GLORYBOYISM!!!!
Ours is a visual society, and Clay Matthews — flowing long hair, showing his biceps in wild celebrations after a sack — is at the moment the epitome of the defensive visual.
Got it, everyone? It's not the excessive rule changes or the advanced offensive schemes that are causing this trend. It's Clay Matthews flexing his MEGABUCKS muscles for all of us and all of us wanting to see it because we're all GAY. So weird that a little NFL column would pick up on something like this before the rest of the mainstream media were even aware of it. Try and keep up, New York Times!
Jack Lambert would get the tackle, Bruce Smith would get the sack, then they'd just walk back to the defensive huddle. How old-fashioned! What about your sack dance!
I know. Bruce Smith NEVER gloated after a sack, excpet for all those times when he did: "His sack dance, in which he would put his hand over his chest like Fred Sanford, caused him to be hated by many opposing players and fans alike." Don't you see that defenses have been ruined by LOOGITME DISEASE?! Lord knows offensive players never make mistakes because they have their own interests at heart. Right, Santonio?
Punter Sav Rocca, undrafted and waived...
Should be the GOP nominee.
...made my All-Unwanted All-Pros. I noted he had played Aussie-rules football for the Collingwood Magpies. Stuart Capel of Melbourne, Australia, adds, "After Rocca led Collingwood in goalkicking for seven years, the club released him. So not only was he not wanted in the NFL, he was unwanted in another sport."
OMG DOUBLE UNWANTED SCRAPPER! No wonder the Redskins won five whole games this season! Are you listening, NFL GMs? You're not getting anywhere with first rounders like Demaryius Thomas.
TMQ readers know my compromise with my Baptist upbringing is to be pro-topless but anti-gambling... But if you're making the harmless $5 workplace bet on the NFL playoffs, take the home teams this coming weekend... Since the current playoff format was adopted in 1990, home teams in the divisional round are 61-23, a .726 winning figure.
I see that Gregg's compromise with Baptist upbringing is also to be anti-aware of point spreads and pro-Newsweek.
Postmortal Book Tour
For the Chapel Hill and Durham stops, we should probably figure out a good nearby bar to drink at afterwards. Drop a line and let me know:
1/19 - Washington, DC (Dodge City Bar, 8PM)
1/31 - Chapel Hill, NC (Flyleaf Books, 7PM)
2/1 - Durham, NC (The Regulator, 7PM)
Nazi Shark's Vegas Lock Of The Week
Lots of sports sites, to demonstrate the arbitrary nature of gambling, like to have animals like monkeys pick games to see if they can outwit their human counterparts. There's no reason we at Deadspin can't also get in on the fun. So we've asked National Socialist German Workers' Party member Rolf, who also happens to be a shark, to pick one game a week. Take it away, Nazi shark.
"This week, I like the Packers giving 7.5 points at home against the Giants. Finally, hipsters have embraced swastika jewelry. I can't wait for the inevitable Jew York Times trend piece about six kids in Williamsburg who are neo-Nazis by day and DJ at pop-up restaurants by night."
2011 Nazi Shark Record: 10-7 (1-0 playoffs).
Great Moments In Bat Killing History
Reader Anonymous sends in this fantastic story I call THE BATTLE OF THE BULGE:
My grandmother died a few years ago in February, and I went back to Minneapolis to spend a bit of time with my parents. My dad was feeling down because of his mother dying. Also he has a completely irrational fear of bats. (Not that it's irrational to be afraid of bats. But he is soooo afraid of bats and has never expressed fear of anything else.)

Anyway, so I'm downstairs with my dad watching a shitty Gophers basketball game and suddenly we hear a scream. My mom was upstairs taking a bath, and a bat had flown into the bathroom. She jumped out of the bath and raced out of the bathroom slamming the door and screaming as she exited. My dad and I run upstairs where oh by the way — MY MOM HAD RUN OUT OF THE BATH COMPLETELY NAKED. When she tells my dad it was a bat, he freaks out, so the two of them run downstairs leaving me to deal with the bat solo. Trying to step up in this moment of family crisis, I tentatively go in with a broom in my hands as the only available weapon.

When I get to the bathroom door, I notice blood on the door. I call downstairs to my mom to inquire. No, she's not bleeding. That's strange, I think. I enter the bathroom. I can't see the bat anywhere, but I can hear it making noises, which are bouncing off the tiles all over the bathroom. Then I notice a faint trail of blood from the door to behind the toilet. My mom, as she exited, was being chased closely by the bat, and she improbably slammed the door on the bat, breaking the poor bastard's wings. Incapable of flying, it had crawled to a corner of the room, where it was "whimpering" sadly. Seeing that it's in the corner behind the toilet and likely isn't going anywhere, I go downstairs to tell my parents this strange turn of events and gird up my confidence to head back up and figure out how I'm going to scoop this thing out.

But when I get back up to the bathroom, there is no bat behind the toilet anymore. But the creepy bat noise is louder than before, amplified in a completely unrealistic way, and obviously coming from somewhere in the bathroom, though the bat is nowhere to be found. To make a long story short, after looking everywhere, I realize where the bat is. On the floor of my parents' bathroom is an old-school scale. The little piece of plastic over the display window was broken, and for some unknown reason the bat had crawled into the scale, presumably through the window. (My dad the fearful bat researcher has told me they can get into anything the size of a nickel).

It was now inside the mostly metal scale, making noises that were amplified and freaking me out. I muster all my balls and pick up the scale and run out of the bathroom, into my parents' bedroom, opening the door to the balcony they have off their bedroom, and chucking the scale into the snowy backyard. The bat is screaming the entire time and I'm terrified that it's going to climb out and attack me somehow.

Once my parents were assured that their son had heroically dispatched of the bat (and their scale), they came back upstairs. My parents left the scale in our backyard for several months (where no one ventures from December through April anyway because it's covered by 3 feet of snow). On a trip back to Minnesota in the spring I went outside and unscrewed the back of the scale, expecting to see a bat carcass or something. It was empty. Once thrown outside, the bastard must've climbed back out and gone on his way.
I may have to replace poop stories with bat stories permanently.
Fire This Asshole!
Is there anything more exciting than a coach losing his job? All year long, we'll keep track of which coaches will almost certainly get fired at year's end or sooner. And now, your potential 2011 chopping block:
• Jack Del Rio - FIRED!
• Todd Haley - FIRED!
• Tony Sparano - FIRED!
• Steve Spagnuolo - FIRED!
• Raheem Morris - FIRED!
• Hue Jackson - FIRED!
• Jim Caldwell - STILL NOT FIRED!
GM DIVISION
• Bill Polian - FIRED!
• Jerry Angelo - FIRED!
• Bill Devaney - FIRED!
COORDINATOR DIVISION
• Mike Martz - FIRED!
• Brian Schottenheimer - FIRED!
It looks like, even assuming that Caldwell gets the shitcan, we aren't going to top last year's tally of eight coaching scalps, which is a damn shame. Also, I can't believe the Jags hired Mike Mularkey. That's a team in desperate need of star power, and they go and hire the most generic coach humanly possible. What a load of shit. The Iron Hedgehog let a whole city down.
Player That Deserves To Die A Slow, Painful Death
Aaron Berry, who single-handedly prevented the Lions/Saints game from being watchable at the end. AARON, YOU AARE AAN AASSHOLE. Here I go getting excited about the game because the Lions are leading at the half, and then you turn around and become a goddamn piece of finish line tape. What a dogshit player.
Gametime Snack Of The Week
Latvian sprat pate! I went to the local international foods store this past weekend, and I found this delicious little can of Nuclear Holocaust rations for a mere dollar. One dollar for canned fish pate of dubious origin? I HAD TO HAVE IT. I haven't eaten yet. It's in the cabinet, waiting for me, daring me to grab a can opener and unleash hell on my kitchen. There's no possible way this shit will taste good. But I love smoked fish, and I've heard of Latvia, so it's my duty to give it a shot. I have no idea what kind of fish a sprat is.
International food stores are great, by the way. I could spend hours walking up and down the aisles, looking at all the weird shit they have. It's like an entire store filled with nothing but mystery basket ingredients from "Chopped". The British section is particularly amazing. Half of the canned goods like they were packed before World War II. Treacle looks like it will kill you five seconds after ingestion.
Gametime Cheap Beer Of The Week
PONG BEER LITE! Finally, a beer designed SPECIFICALLY for Beer Pong. Reader Jim writes:
I was perusing the selection at my local beer warehouse in New Jersey last weekend and I came across the oddest beer I've ever seen in my life. Pong Beer Lite was just too good to pass up. It was cheap as dirt and the packaging is so different than any other beer out there, so I picked up a case. After drinking a few with my friends, we still couldn't decide if it was shitty or not. I kind of expected it to taste awful like PBR or Beast, but it was actually pretty smooth. I like their complete lack of subtlety with whom they're targeting to buy the stuff. The cans look similar to Mug Root Beer, so it's a great beer for the drunk on the go that doesn't want to get an open container ticket.
I'm picturing an entire category of beers dedicated specifically to the alcoholic gaming sector. You could have QUARTERS LITE, BEER DIE LITE, ASSHOLE LITE, FLIPCUP LITE, and so many others. I love the slogan, too. "Let's Play." It's the Gatorade of beer pong leagues. I MUST HAVE IT.
Robert Evans' MVP Watch!
Time for legendary Hollywood producer Robert Evans to give us his final vote for League MVP. Take it away, Mr. Evans.
"Baby, my NFL MVP this year is... Aaron Rodgers of the Packers! But I like that newcomer, Tebow. He's got STAR written all over him! Handsome? YOU BET! Corn-fed? LIKELY! And I dig the Christian angle, too. That plays well in Omaha. It's like we always say in the picture business, 'If it can play in Omaha, it can play anywhere.' Mostly because Omahans aren't picky.
"In some ways, Tebow reminds me of the legendary DONNY OSMOND! I brought Osmond out to Woodland once to pitch him on the idea of starring in a Roman Polanski-directed musical version of Pinocchio. We were gonna call it NOSE CITY, and it was gonna have a real street vibe to it, much grittier than the original. And I thought little Donny would be great for the role. So I bring him over to the compound and I offer him a drink and he's says, 'No thanks, Mr. Evans. I'm Mormon.' Then I offer him everything else in the pantry: quaaludes, coke, pot, valium, gin, absinthe, port, photos of my neighbor Sophia in the nude, ether, morphine, Sanka. EVERYTHING. Same response: 'No thanks, Mr. Evans. I'm Mormon.' But then I explain to him: 'Listen, kid. You need to get into this role. You need to see what it's like to be a young man exploring new worlds, and making mistakes. That's what God wants from you.' Well, that was all he needed! Seven hours later, he's snorting up barbiturates and plowing the French maid! That's how all these religious types work. Tell them it's all for God, and they'll fall for any of your bullshit. The picture died in pre-pro. Real shame."
Sunday Afternoon Movie Of The Week For Colts Fans
War Horse. Dude, I started crying before the horse even showed up. Goddamn you, John Williams. Goddamn you and your swelling crescendos. Now I know how Dee Mirich felt. Affirmed. PLOW, LITTLE JOEY! PLOW THOSE ROCKS, DAMN YOU!
By the way, this film is gorgeous. If it doesn't win Best Cinematography, I'll be legitimately upset. Nothing makes me angrier than unjustified Oscar victories in the lesser categories.
Gratuitous Simpsons Quote
"You know, Jasper, they may say she died of a burst ventricle, but I know she died of a broken heart."
Enjoy the games, everyone.