In this new era of the NFL deciding it cares about domestic violence, it's become a post-draft tradition to identify the selectee who committed the most despicable crime in college, and even criticize his team for drafting him. This year's stigma belongs to new Chiefs wide receiver Tyreek Hill.
Hill was taken in the fifth round out of D-II West Alabama, where he transferred after being dismissed by Oklahoma State after he was arrested for, charged with, and pleaded guilty to domestic abuse by strangulation. In December 2014, Hill struck and choked his girlfriend, then two months pregnant with his child.
As part of his guilty plea in August 2015, Hill told the judge,
"I — I did something that — I did something that I shouldn't have done that night, which was I just let my feelings take — take control of me. I wasn't thinking. I just — I just reacted and hit her, choked her. I'm real sorry for that."
Hill received a three-year suspended sentence that will keep him out of jail—a plea deal that prosecutors says was formulated in consultation with the victim. He had to complete a domestic-abuse evaluation, an anger-management course and a year-long batterer's program, and if he completes his probation without any violations, his guilty plea will be wiped from his record.
At his first media availability on Saturday, Hill addressed his criminal history and the criticism of his selection.
"Those fans have every right to be mad at me, because I did something wrong, I let my emotions get the best of me. and I shouldn't have did it. They have every right to be mad.

"But guess what? I'm (about) to come back and be a better man, be a better citizen, and everything will take care of itself, and let God do the rest."
G/O Media may get a commission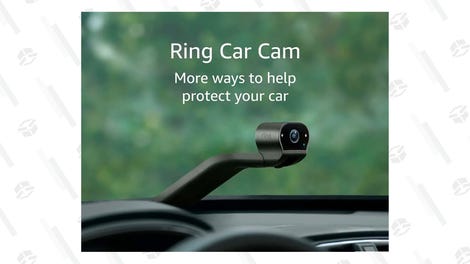 Your first instinct might well be fuck that guy, and yeah, fuck that guy. What Hill did is unforgivable and should not be forgotten. But fans are willing to afford second chances to athletes for just about any other crime.
Partner abuse is a uniquely odious crime—as pure a betrayal of the fundamental social structure as we've been able to invent. A man who hits a woman who he's supposed to love strikes a chord that can't be unstruck. It is the highest abuse of personal power imbalance; it is emotional terrorism, not just toward its direct victims, but toward an entire gender.
Hill, if even in a brief press conference, said the right things. He said he did something wrong, and promised that he won't do it again. That's a start—compare that to Aroldis Chapman, who continues to portray himself as a victim—and it does matter. Taking responsibility for your actions is the first step in, if not finding redemption, than at least not ducking your crime. Brandon Marshall is the example: With a past as checkered as anyone's, Marshall has reinvented himself as an advocate, even an activist for seeking help.
Hill will continue to receive counseling in Kansas City—Andy Reid says that was a big part of why the Chiefs were comfortable drafting him. It's not clear if the counseling is voluntary or court-ordered, but what is the justice system for if not rehabilitation? Hill deserves no one's benefit of the doubt, and will carry this stain for the rest of his career (his victim will carry her emotional scars for the rest of her life). I don't know if he's changed, but if he's truly attempting to, he can be encouraged to do good even without forgetting the wrong he's done.