Dominique Moceanu was nervous as she sat in the green room before being interviewed on HBO's Real Sports in 2008. It was not nearly the biggest stage she'd faced, but the challenge in front of her was a new one. The 1996 Olympic gold medalist and 1995 national champion was about to talk about her experiences as an elite gymnast training with Martha and Bela Karolyi.

"I had to give myself a pep talk," Moceanu said during last week's keynote address at Child USA's symposium on athlete abuse on the campus of the University of Pennsylvania. "I was nervous because I knew my life was going to change. I was going to say the word 'abuse' out loud for everyone to hear and everyone to critique and go after me."
And they did. For most of the next decade, Moceanu said, she lost sponsorships and other income opportunities. She also said that former USA Gymnastics chief Steve Penny wouldn't allow her to promote the sport under the auspices of the organization. And she was personally attacked, both on social media and in private communications, by members of the gymnastics community.
"I had prominent coaches, like John Geddert from the world of elite women's gymnastics, email me," Moceanu recalled. "He was an elite, Olympic coach for 2012. This was back in 2008. He said I was essentially terrible for the sport and I backstabbed the sport by speaking up. He wrote me a really inappropriate email." The former gymnast shared a screenshot of this email on Twitter during the sentencing of former USA Gymnastics team doctor Larry Nassar in Michigan's Ingham County for decades of sexual abuse offenses. Geddert accused her of stabbing the sport in the back.
"I felt out there all alone," she said. "People attacking me left and right, attacking my credibility, my character, my integrity."
G/O Media may get a commission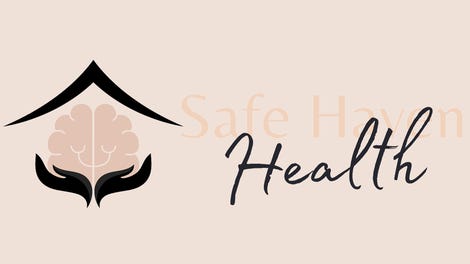 Addiction counseling
Safe Haven Health
There were other dissenters out there—the same year Moceanu did her Real Sports interview, 1986 national champion Jennifer Sey published her memoir, Chalked Up: My Life In Elite Gymnastics, which also addressed the abusive coaching she encountered during her career. But Moceanu was, by far, the most prominent voice of opposition to the culture of abuse in USA Gymnastics. For a long time, she felt like she was the only one. "I felt so down about speaking up on this topic," she said at Penn. "There was no change happening. Nobody wanted to admit it. Nobody wanted to acknowledge it."
Around the eight year mark, something changed. Moceanu was at the 2016 Olympic Trials in San Jose, Calif. That year marked the 20th anniversary of the Magnificent Seven's gold medal performance in Atlanta, and USA Gymnastics used the event as an opportunity to host a reunion of all past living U.S. Olympians in gymnastics, stretching all the way back to the 1960s. I interviewed Moceanu there for an oral history of the 1996 Olympic team gold. As we walked around the lobby of the hotel where the Olympians were staying for the weekend in search of a quiet place to sit, Moceanu told me that she felt that USA Gymnastics had no choice but to include her in the weekend's festivities due to her contributions to a key part of U.S. gymnastics history. The implication in her comments to me was clear—if there was anyway they could have justified it, they would have left her out.
While officials in the national governing body might not have been thrilled to have Moceanu in their midst, her fellow Olympians didn't necessarily feel the same way. Throughout the weekend in San Jose, you'd see the Olympians hanging out in groups—in hotel lobbies, in restaurants, at the competition venue. It was a family reunion of superhuman athletes. "And by Sunday night," Moceanu said, "a young gymnast by the name of Jamie Dantzscher comes to me and says, beelines directly to me, I haven't seen her all weekend. She says 'I need to talk to you.'"
Dantzscher had been a member of the bronze medal winning 2000 Olympic team and then went onto be a star athlete at UCLA. And she isn't all that much younger than Moceanu—35 to the 1996 Olympic champion's 36—but due to shifting age-minimum requirements Dantzscher found herself in a different generation of elite gymnasts; Moceanu was eligible to compete internationally as a senior in 1995 but Dantzscher couldn't do so until 1998.
Moceanu said that she and Dantzscher left the group for more privacy on the patio. "She's like, 'Did Larry Nassar ever touch you? Did he inappropriately touch you?' She's speaking so fast. She's saying, 'I know a bunch of other gymnasts that he did, he put his finger inside me,'" Moceanu recalled in her speech.
When I first learned about the abuse allegations against Nassar in the September 2016 article in the Indianapolis Star and then read Dantzscher's lawsuit, I thought back to that weekend in San Jose. Dantzscher's suit specifically said that she fully comprehended that she had been abused by Nassar in July 2016, the same month as Olympic Trials and the reunion. The first lawsuit stated:
"On or around July of 2016, the Plaintiff, for the first time began making a mental connection between her present physical, mental and emotional problems and the sexual abuse she experienced as a minor...It was at this point, in or around July of 2016 that the Plaintiff first spoke to another individual."
It was hard to believe that the reunion didn't play a role in the eventual disclosures of abuse just a couple of months later. Years after their careers had ended, these women, no longer under the thumb of overbearing coaches, opened up to one another.
The beginning of the end of Larry Nassar actually had several beginnings. There was Sarah Jantzi overhearing a disturbing conversation between Maggie Nichols and Aly Raisman at the national team training center in Texas and reporting it to USA Gymnastics, who, after conducting a much criticized five-week investigation, eventually forwarded the complaint to the FBI. (Nassar no longer worked with the national team but USA Gymnastics didn't alert Michigan State about reporting Nassar to the FBI. He continued to treat—and abuse—patients there for another year.) There was Rachael Denhollander reading the Indianapolis Star's August 2016 investigation into how USA Gymnastics failed to report sexual abuse allegations against member coaches and reaching out to the reporters and ask them if they had ever heard about Nassar. (She called it her "shot in the dark.") And then there was this moment, when Dantzscher, who had just come to the realization that what Nassar had done to her from the ages of 13-18 had not been treatment but sexual abuse, sought out Moceanu at the Olympian reunion in 2016.
Moceanu encouraged Dantzscher to report what happened to her. And she connected Dantzscher to Safe4Athletes, a nonprofit started by Katherine Starr, an Olympic swimmer who had been sexually assaulted by her coach. This eventually led to the first of hundreds civil claims filed against Nassar, USA Gymnastics, USOC, and Michigan State.
It's fitting that Moceanu and Dantzscher would join forces. Dantzscher had actually been outspoken, at least by the standards of elite gymnasts, during her career. After the team failed to medal in 2000—their team bronze was awarded a decade after the competition was over after the IOC determined that the Chinese had falsified the age of at least one of their gymnasts—Dantzscher was the only gymnast to speak out against Bela Karolyi, who had been the national team coordinator in Sydney. She accused him of being a "puppeteer" and of taking credit for the team's successes but washing his hands of its failures. She said she believed he had too much power. "I believe there are other girls who feel the same as I do," Dantzscher told the Los Angeles Times all the way back in 2000, shortly before she embarked on her collegiate gymnastics career. "I hope eventually the people in power will pay attention to what I said and maybe make some changes."
It would take 16 years before the change Dantzscher hoped for came to pass. Both Moceanu and Dantzscher, along with other gymnasts, such as former rhythmic national champion Jessica Howard, testified in front of the Senate judiciary committee about the abuse—sexual and emotional—they had endured during their gymnastics career. This led to the eventual passage of the Safe Sport Authorization Act, which, among other things, required that those who work with amateur athletes under the auspices of a national governing body—like USA Gymnastics—would have to immediately report any suspected child abuse. It passed Congress in January.
And both Moceanu and Dantzscher were in Washington D.C. to see it.