Donald Trump does not want to be the president.
Donald Trump likes going to rallies. He likes hearing people scream his name in ecstasy while calling for the imprisonment and death of his enemies. He likes going on TV. He likes hearing about how high the ratings were after he goes on TV. He likes grabbing women by the pussy and moving on them "like a bitch."
What Donald Trump does not like, however, is keeping his promises, sitting still for more than five minutes at a time, or doing any kind of work whatsoever, tedious or otherwise. It's probably why so many of his business ventures were spectacular, blistering failures over the years.
But unfortunately for Donald Trump and everyone else in the world save Vladimir Putin, Donald Trump is about to be the president. And as miserable as it is for us, there is one small, saving grace amidst the despair: Donald Trump looks like he wants to die.
Yesterday, Trump made his way to the White House for his first meeting with Obama as President-elect. As many noted, in the photos of their meeting in the Oval Office, Trump looks absolutely terrified. As well he should be—this is a man who has absolutely no business running anything, much less the United States. And apparently, he knows it.

G/O Media may get a commission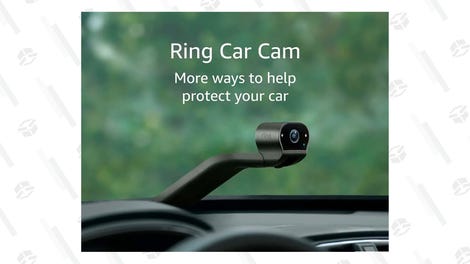 But it's more than just being scared of what he got himself into. Donald Trump is positively miserable. He hates this shit! He doesn't want to walk around getting a tour with Mitch McConnell. Nor does he want to sit at a boring table next to boring Paul Ryan and talk about boring things that aren't Donald Trump.
Literally the only way Paul Ryan was able to convince Trump to come to the Capitol was to entice him with the closest thing to a rally Trump will get for the foreseeable future.
So to lift your spirits—because God knows we all could use it—here is President-elect Donald Trump being forced to do the job he campaigned so hard for. May he remain this happy for the rest of his godforsaken term.
---
---
---
---
---
---
---
---
---
You did this to yourself.