Donn Cabral is an expert at the 3,000-meter steeplechase. He capped off an undefeated 2012 collegiate season with Princeton by winning the NCAA Outdoor Championships in that event, setting an American collegiate record of 8:19.14 and placing eighth at the 2012 Olympic Games. He's not an expert on Lyme disease, but he's getting there. After a disappointing 2013 season, his first as a pro (he's sponsored by Nike), he started asking some questions. Now, almost a year later, he's got some answers.
I spoke with him by phone from his home base in New Jersey, where he's training with the New Jersey*New York Track Club.
In the fall of 2012, you moved out to Bellingham, WA to train with your high school coach. At what point did you start to notice a problem physically? How did it manifest?
I was handling the training really well until about March of 2013. My first hard workout — around the lake in Bellingham —didn't go well. I couldn't hit any of my times, I was really struggling to recover from workouts. I'd feel awful for two days after a workout — sluggish, heavy-legged. Normally, I'd be able to do a medium workout or an easy run the next day, but suddenly going faster than 7:30 pace the next day was very difficult.
Given that the decision to go with Peter Oviatt was unconventional, did you at first suspect a fault in your training program? Was that training significantly different from what you had been doing in college?
G/O Media may get a commission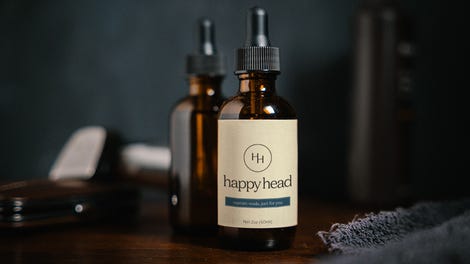 Yeah, the workouts were much longer. The focus was on 2016 — we were building mileage and strength with aerobic work, but I still ran well at the shorter stuff. I went from 90 - 110 miles/week in college to about 100 - 120 miles. I was lifting and using an altitude tent, but felt really good, healthy, and was handling everything well. I'd had no issues for eight months. It's hard to assume the many other variables in your life are constant, so no, I didn't think it was the fault of the training. I thought I should have been able to handle it.
Did you suspect Lyme disease right away? What, if any, other avenues did you check out?
I thought maybe it was an iron thing or a vitamin B deficiency. I was hoping it was something like that, that would be a quick fix. Peter thought maybe it was a hormonal issue, adrenal fatigue. After a couple weeks, I stopped using the altitude tent, I stopped lifting. I did everything I could to just focus on running.
How and when was Lyme disease diagnosed? Do you know or can you guess how/when you got it?
The outdoor 2013 season went about as well as it could have given my training at the time, but I was very disappointed. After the season, so maybe late June, I had a Western blot test that showed I had active Lyme disease. So Peter was very close to being right. Lyme is a constant stressor on the body, so with the training, my body was exhausted.
Actually, I should have seen it coming. I first got it from a tick bite when I was 10 years old — this was the most recent flare-up. Apparently, Lyme disease can be chronic. I have chronic Lyme disease. I hadn't seen a doctor about it since high school, but I may have had it in college too. When I was 10, I had physical tics — neurological issues are common with Lyme disease. I was playing basketball, and had ten seconds to shoot a free throw. I was stressed and tired and I had this tic of cracking my neck. I almost ran out of time for the free throw because I couldn't stop cracking my neck. I saw a hypnotist to try to fix this urge to crack my neck. I had a lot of aches and pains too. I've always been able to catch it early, but I've heard of other kids from my town who had to miss over year of school, they had to be homeschooled, because they didn't know they had Lyme disease.
What was the treatment? And how long did it require?
Long-term antibiotics and rest. That took several months, five to six months. Because it had affected my hormonal system, I had to allow my body to recover.
Were you able to train at all during this time?
I did easy running, no workouts. Nothing that would tire me out. I very rarely ran over an hour.
How long was it after treatment started before you were able to train full strength?
I started workouts maybe three months after the antibiotics. I started back slowly.
I see that you were sixth in the 3K at Indoor Nationals in February 2014. Do you feel any lingering effects?
Not really. But I tested positive for Lyme's again in April. I had a couple weeks similar to last year, but since I caught it early, I'm back training, and feel good.
Do you know of any other runners who have had Lyme's?
There are some other top runners who are currently dealing with it. It's pretty well known that Lyme disease is becoming more common, but a lot of people have it without knowing it. And some doctors are hesitant to test for it.
Any precautions you now take?
It really taught me I have to have routine tests, keep an eye on my workouts and get blood work done frequently. I should be able to avoid setbacks that way.
What's next for you?
I'm trying to get in the Diamond League in Rome. That would be my first steeple of season. My calves have been giving me problems, they're really tight. It could have something to do with Lyme disease, since I've been racing my whole life and never had this issue. I don't know, hard to say if it's Lyme disease or the spikes I ran in or the water I drank. I'm just trying to get better and be healthy.