Two years ago, Donovan McNabb fell off a Chuck Jones-sized cliff. A disastrous, abbreviated season in Washington followed by a more disastrous, more abbreviated season in Minnesota, and he's probably done, right? Gotta figure a guy who's been around this long has lost his mojo, is washed up, is just too old to be effective.
Except, and this is shocking, he's only 34. That's younger than Matt Hasselbeck and Peyton Manning. That's the same age as Tom Brady. That's just two years older than Drew Brees, and three years older than Tony Romo. So what the hell happened?
Answers were not forthcoming in McNabb's sitdown with the NFL Network yesterday. Instead, he would like you to know that he's still in shape, still puts in the hard work, still should be a starting QB, and hates both Shanahans.
• On his treatment in Washington: "Disrespectful and disgraceful...You go to practice, you have a conversation with somebody in the morning, all of the sudden later that afternoon you basically hear the whole conversation that was played out behind closed doors, that's handled unprofessionally."
• On his benching in Minnesota, where he should "absolutely" still be the starter: "Everyone focuses on my position. I'm the one who either gets the most credit or the most blame. We should be sitting here, I'll be honest, at about 4-3 or 5-2. We had games that we should have won, but we just didn't...A decision was made from Leslie and we talked about a lot of things that were going on - and a lot of things we keep in house. But he also referred to a lot that is not just me at the position. You know there are a lot of problems on this team."
G/O Media may get a commission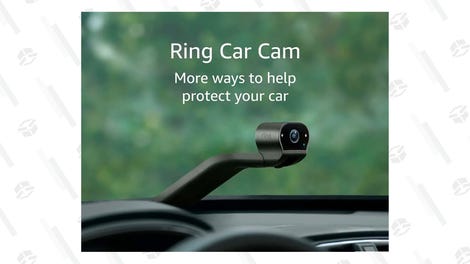 • On questions about his work ethic: "It's total BS. Even last year, I was one of the first ones in the building and the last to leave. It's the same here. I'm upstairs after watching film and going through meetings, and I'm eating dinner with coaches. I'm going back and watching more film. For something like tht to come out is ridiculous. But people from the outside listening, they'll say, 'Oh, sources said that he's not putting in the time to be a top tier QB.' Well, just come to Minnesota, pack up your big jacket and headware, and just watch me."
So is McNabb physically done as an effective quarterback? Does he have conditioning issues? Has he discovered that a good QB can't do much without good receivers? Or, intriguingly, is he exposed as the product of an Eagles system that made Jeff Garcia, A.J. Feeley and even Kevin Kolb look good? If McNabb calls it a career after this year, as he says he might, we'll never know. It's a startling twilight for a player who once looked like he could do anything, and now can't do a thing to clear a muddled legacy.