There's still no NHL hockey. It won't be coming back for a while. (But you knew that already.) So what is a despairing puckhead to do? You could always watch college hockey, which starts its national TV schedule this weekend. But you're probably not going to find the skill you're looking for there. This is where eastern Europe's KHL—Kontinental Hockey League—comes in. And ESPN comes in here too, because, for the first time in a decade, the network is actually facilitating fan access to hockey.
If you have WatchESPN—you may or may not, depending on how much your cable provider was willing to sell you out—you can watch "at least seven" KHL games. The first one (Lev Praha against Dynamo Moscow—Chara versus Ovechkin!) is today, starting right now, and it's on ESPN2 too. Barry Melrose and Steve Levy are calling it. They're not Thorne and Clement, no, but at least Pierre McGuire's nowhere in sight.
OK, the KHL isn't exactly Premiership-caliber, as far as overseas leagues go. Old-school New York Ranger busts Pavel Brendl and Marcel Hossa share the single-season goal-scoring records. The league has also ordered that each team can add no more than three locked-out NHLers to its roster, so the rosters won't improve dramatically because of the work stoppage.
But a few of your favorites are nonetheless hanging out there for the foreseeable future, like Alexander Ovechkin, who's suiting up for Dynamo Moscow. Across town, Pavel Datsyuk and Ilya Bryzgalov are playing for CSKA Moscow. Evgeni Malkin, Nikolai Kulemin, and Sergei Gonchar have joined Metallurg Magnitogorsk. Dinamo Minsk has Evander Kane, Joe Pavelski, and Pekka Rinne. Zdeno Chara and Jakub Voracek are in Prague. So what if their top teammates are NHL washouts, or worse? It beats nothing.
G/O Media may get a commission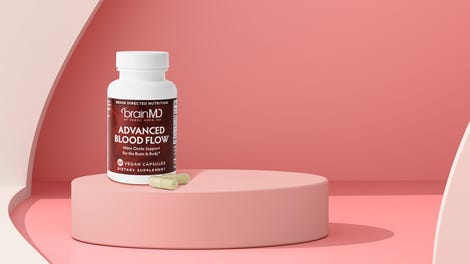 Ryan Lambert also points out that there's way too much Ovechkin (or, rather, too little of everyone else) on the broadcast schedule ESPN has announced so far. That's true, especially since Ovechkin's unusually Russian-heavy team will be unfamiliar to Americans. But, again, better than nothing. Dynamo Moscow will be America's Team. Perhaps we can grow with these guys. Perhaps we can grow to tease Yuri Babenko like we tease Dustin Byfuglien. Let's hope we don't have to.
Until then, pro hockey! On ESPN2 or online! Right now!