News surfaced last week that Metta World Peace had been working out at the Lakers practice facility and was getting close to a one-year deal with the team. Let Woj tell it. "Inching closer"/"an increasing expectation," la di da. The important part is holy shit the Lakers might sign Metta World Peace. This is amazing!
What makes this most surprising is how I think most of us had sort of decided old man World Peace can't, you know, play anymore. His last full season was in 2012-13, with the Lakers, and it was not a great success—that was the Steve Nash and Dwight Howard year, the Mike Brown-then-Bernie Bickerstaff-then-Mike D'Antoni year, and World Peace had the same stink on him as everyone else once that miserable slog petered out in a merciful first-round playoff sweep. The Lakers said "nah" and World Peace moved on to the Knicks, where he played just 29 games in 2013-14 before being quietly bought out and subsequently disappearing from the NBA altogether.

Generally, a dude who can't get some run on a latter-day Knicks squad is a dude who can't play. Don't tell that to Metta World Peace!
(via the New York Daily News)
"I'm still one of the best small forwards in the world but my career has been up and down. With my career being up and down, some teams are like, 'Can we use Metta World Peace, where is he going to fit in? Is he going to be good for the rookies? Can he still play?' I'm still one of the best small forwards in the world so that's not a question. But the question is can I actually fit into a team and can a coach coach me? Those are realistic questions and it's cool. I still train to be one of the best.
[...]

A lot of times my agent was trying to reach out to a couple of teams, nobody was really interested. For many reasons. Not because I'm not one of the best—I could take anyone's spot if I really wanted to. But there are other things my career has started off with controversy. Sometimes I wasn't great in the locker room. So there are questions I have to always answer."
G/O Media may get a commission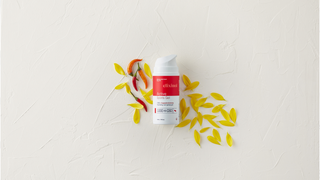 "I could take anyone's spot if I really wanted to." Whoa, that's a whole lotta confidence for a guy who's been playing in Italy and China the last couple of years. But! It's important to remember that, woeful shooting numbers aside, our guy World Peace was a damn solid Laker even after turning 30, all things considered, and was a vital contributor on their 2010 title team. Check it out:
Mostly, the Lakers must sign World Peace because, look, they're going to be a hot mess in the 2015-16 NBA season, and, if nothing else, watching a seething, murderous Kobe Bryant contemplate stretches of hero ball from a 36-year-old World Peace would bring enough joy to the world to end hunger and create a lasting peace for all mankind, probably. The looks of grim helplessness on Byron Scott's face...oh man.
But there is a basketball reason why the Lakers might want to consider kicking the tires on World Peace: despite his boasts, World Peace is almost certainly miscast, at this point in what we will charitably call his "career," as a small forward, and the Lakers might find something unexpected from using training camp to see whether the old guy's still got enough in his tank to reach his true calling in the modern NBA, as a tough-as-nails small-ball power forward.
The NBA's latest fad—and it's a doozy, making up something like one out of every six words on SBNation's basketblogs—is the stretch-4, but World Peace had the look, throughout the later stages of his career, of a forward in the Draymond Green model, and this illuminates some of the finer points of the whole small-ball/stretch-4 thing. Green is thought of as sort of a prototypical modern forward, but what's usually missed about his game is he's actually not all that great a stretch player (below league average on three-pointers in 2014-15 despite the fact that 4.0 of his 4.2 attempts per game were considered wide open, per NBA.com). His offensive game really opens up when Golden State's dynamic guards cause chaos in the opposing defense, when Green and the rest of the Dubs' supporting cast can attack the resulting vulnerabilities.
World Peace has always been a streaky outside shooter, and his ball-handling is clunky and workmanlike, but he's usually been capable of punishing defenses using some combination of brute strength and playmaking savvy. Like Green, though, what always made World Peace most valuable was his ability to play tough, credible defense on players at multiple positions.
This is why you should think of small-ball as separate in important ways from the stretch-4 phenomenon: one of the most crucial parts of successful small ball—whether as practiced by Jason Kidd's Nets or Steve Kerr's Warriors or [gulp] Randy Wittman's Wizards—is the ability to switch and recover and swarm on defense by having versatile, interchangeable defenders at multiple positions. And World Peace, by god, has that look—it's not hard at all to imagine him switching screens on the perimeter and going from guarding, say, Harrison Barnes to closing out on Draymond Green on a pop or battling him hard on the low block.
What's significantly harder to imagine, though, is World Peace being an NBA starter, even as a small-ball power forward. But the template has already been shaped for this kind of thing. During their surprising playoff run, the Wizards started a big frontcourt of Nene and Marcin Gortat, and then slid Paul Pierce down as a small-ball power forward as a means of terrorizing second units, where offensive flow and firepower tend to be diminished. Maybe this is exactly the right way to deploy World Peace, in a regular-use lineup alongside maybe an athletic backcourt of D'Angelo Russell and Jordan Clarkson, who each have good size for guards (6'5" and 6'4" respectively), wily-ass Kobe at small forward, and the requisite rim-protector, Roy Hibbert, in the middle. If you squint very hard and maybe sniff a line or two, you can just make out the fuzzy outline of a lineup capable of defending outside-in on defense and then playing fast and in-space on offense. World Peace can switch screens and help keep teams from running Kobe ragged, and can be a fourth semi-credible ball-handler, capable of playing off the ball some and being a bully on the inside. This might work!
Squint very very hard. Dream with me, people.
Besides, the Lakers are very likely to be very bad. And with Jim Buss's hard mandate to get good in two years, why the hell not take the long shot that unlocking a best use for a cheap NBA vet might help make the Lakers friskier in Kobe's final year?
Do it. For the love of God, do it.
Apropos of (almost) nothing, here is the time World Peace almost interrupted Kobe's summary depantsing of Shane Battier by chewing Kobe's face off on live television:
The Lakers are waffling. They've got precious few open training camp spots left. Do it, Kupchak. You've got nothing to lose (except maybe your face).