Tameka Butt capitalized on a Becky Sauerbrunn mistake to score the only goal of Australia's first-ever win against the USWNT in 27 tries. Her 67th-minute score last night in Seattle, after what announcer Ian Darke referred to as "dithering defending," gave her side (ranked seventh by FIFA) a historic result and proved another sign that top-ranked America's iron grip on women's soccer domination is loosening.
Admittedly, there wasn't a lot on the line here, not in this tournament of friendlies. To give you an idea of how low-stakes it was, Carli Lloyd came off the bench. But Australia is a team that's never gotten beyond the quarterfinals of a major world tournament, and even if they're solidly in the second tier now, a United States A-minus team of the past would still have embarrassed them off the field.
Now, though, things are trickier. After a tough loss on penalties in last year's Olympics quarters, the U.S. have now dropped three games on their own soil this year. In those three games, they've scored zero goals. The team's finishing and its general forward movement have been abysmal, as they lack any kind of excitement in the final third. Continued defensive mistakes aren't reassuring, either.
While the result and the continued lack of offense is disappointing for the U.S., in the grand scheme, this loss may still be an encouraging sign for the future. Gone are the days when Germany and the U.S. would dominate every major tournament; now at least eight teams feel their have a legitimate shot at a trophy. The competition is deeper and tougher, and the USWNT, for their part, is ramping up its preparation and challenges, scheduling as many top teams as possible. Whether they get results now isn't as relevant as the increased experience in high-level competition, especially for younger players looking to make a future impact.
G/O Media may get a commission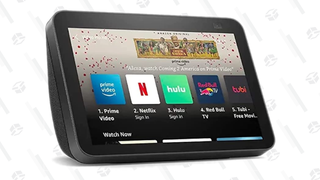 The U.S. has two more matches in the next week, both against formidable opponents in Brazil and Japan. Most importantly, however, is the long view: The next World Cup still two years away. For the first time in at least a decade, the USWNT is facing some real challenges, and if they can respond, 2019 in France could be both their toughest and their most accomplished World Cup yet.