Draymond Green and the Warriors lost by -3 in Philadelphia to those guys who are always hogging the court down at your local Y. The Warriors clinched the narrow loss with a Harrison Barnes three, from a great pass out of the middle from Green. However, they really shouldn't have let it get that close. Golden State blew a 24-point lead, turned the ball over 23 times, and only got to the line twice. It was ugly.
After the game, Green admitted that he was chasing stats and trying to get another assist to ensure a triple-double. I'm sure most every player chases stats (sometimes they do so blatantly) but I've never heard anyone admit to going after numbers if it wasn't for some obvious record or streak (or they're JaVale McGee). Here's what Green told ESPN:
"We definitely should have lost, and it was all my fault," Green said. "I was selfishly unselfish, if you know what [that] means. And so we started turning the ball over, due to my self[ish] unselfishness, and it was all downhill from there."

Green then got more specific:

"In other words," he explained, "I was chasing a triple-double. Coach came to me at halftime like, 'You better get it in this third quarter, 'cause you ain't playing in the fourth,' and it was all downhill from there. So definitely my fault, what went on tonight. Good thing we were able to get the win. Only right I was able to make a play after causing us to be in that position."
The Warriors get a ton of credit for their passing and eagerness to move the ball around, so it's probably surprising that their second best player admitted to openly to trying to Get His, even if it was assists. On its face and in the moment, chasing stats to the detriment of your team's chances of winning is bad (Green had seven turnovers). But the NBA season is long and unpredictable and the Warriors have a target on their backs, so airing this kind of thing out and being critical of their flaws is the best thing they can do at this point in the year.
Golden State is a great team, but they still aren't perfect. Now that they've won a title, everyone is planning on how to beat them. Change is necessary to stay ahead of that curve, and critical self evaluation is a great place to start. Honesty after a narrow loss in Philly can only help Green get himself properly calibrated for the second half of the season, and it's going to be necessary if the Warriors really want to take a hard look at 70 wins.
G/O Media may get a commission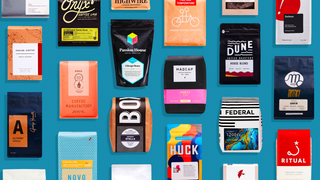 Get $25 free
Trade Coffee - National Coffee Day
Photo via AP