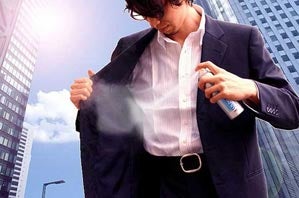 In the tradition of Michael Jordan (or Derek Jeter) cologne comes a flavor of Jones Soda that's designed to make your mouth a-water: It's perspiration soda.
Jones Soda Co. announces today its limited edition Seahawks Collector Pack of five new football-inspired flavors which includes: Dirt Soda, Sports Cream Soda, Perspiration Soda, Natural Field Turf Soda, and Sweet Victory Soda.

"Throughout their career, the average NFL player will spend 2 years of their life in the gym, eat 3 pounds of dirt and perspire 10,000 gallons of sweat. These players must withstand incredibly tough conditions to be ready for every game, which is why we thought we'd bring the fans the full experience in a bottle," says Peter van Stolk, President & C.E.O. "Now, you can enjoy all the sweat and dirt an NFL player experiences, along with the ultimate taste of Sweet Victory."
Mmm! If only they could somehow combine the flavors, so we could drink Ball Dirty Sweat Turf Soda Cream. We think that might have been what they were spraying on A-Rod in that last photo.
Jones Soda Co. Launches Perspiration Sodas In Honor Of The Seattle Seahawks [BusinessWire]