Patriots 13, Jets 10: The game was ugly before the rain. It became more difficult to watch once it started pouring. Here are the highlights to prove that this awful thing existed.
Aaron Dobson's first career catch was a touchdown, and an easy one at that, because of some obvious blown coverage on the play. Dobson's score put the Patriots up 7-0 very quickly, but it wasn't a sign of things to come. That was New England's only touchdown of the night, because no one could catch a football.
On a Patriots punt early in the second quarter, the Jets decided to just not have anyone return it and instead put eleven men up and go for a block. This seemed like a classic Jets move, and they didn't block the punt, but the results weren't disastrous. Marquice Cole touched the punt much sooner than he should have, and the Jets ended up starting at their 22. Everything went better than expected!
G/O Media may get a commission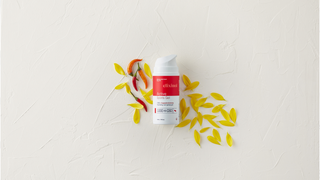 Dobson caught that first touchdown, but he missed a pass placed in his hands perfectly in the second quarter. Look at that. He had two opportunities to get that. Dick. Dobson only completed three catches on ten targets. The bright spot out of the Patriots' receivers was Julian Edelman, filling in for the injured Danny Amendola. Edelman had 13 receptions for 78 yards and was this game's Replacement Welker for New England. Welker even sent out a passive-aggressive tweet lauding Edelman's performance.
Tom Brady was not happy all those drops. He made that known. Brady finished the night with 19 completions on 39 attempts for 185 yards and a score. Not all 20 of those were drops, though; Brady overthrew receivers a few times.
Aqib Talib caught Geno Smith's third interception of the night, and the game was essentially, mercifully over, but instead of kneeling or running out of bounds—the Jets had no timeouts left—Talib wasted time on the field. Nick Mangold took exception and went low on Talib as he finally went out of bounds, starting a big fight that ended up with Willie Colon and D'Brickashaw Ferguson ejected, and made everyone watching curse the TV for extending this horrendous game any longer. Thursday night football!