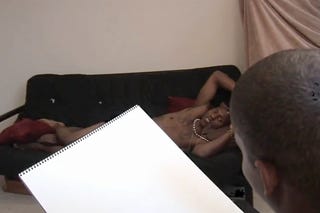 There are some unfamiliar names on this year's Blue Devils squad. Thankfully, they're making sure they give us things to make fun of them for.
To kick of this year's Midnight Madness, the Duke team put together their interpretations of cinema's legendary moments. We've got Austin Powers, the Godfather, Titanic (with a very exposed Nolan Smith, above), and Gladiator, as read semi-phonetically by Olek Czyz.
So, for the 80 or so Duke students who emailed this in, thanks. Though I'm concerned that you think this is something to be proud of.
•••••
Thanks for bearing with us through some technical issues this weekend. Remember, if the jokes you read weren't funny, it's all Gawker tech's fault.