La Liga's money-grubbing ploy to bring a league match to the U.S. every year always sounded like just about the stupidest idea imaginable. With each additional revelation about the deal, we're getting a clearer picture of just how moronic and incompetent the plan and the planners behind it truly are.

Before assenting to such an enormous and obviously controversial contractual agreement as this one is, it probably would've been a good idea to touch base with each of the parties expected to participate in the deal. In his infinite wisdom, La Liga president Javier Tebas appears to have done none of that.
We've already told you that the players union got together to discuss the plan and came back to announce that they all hate it. As much as the union disliked the idea logistically, they were equally dismayed that no one saw fit to consult them on the plot before it was agreed to. Turns out, the union isn't the only important party Tebas and his crew left out of the loop, and none of them are happy about it, either.
The Spanish press reports that not all of La Liga's clubs are open to the idea of playing a game overseas. This group of skeptics is reportedly led by Real Madrid, who want no business with this shit. That's kind of important considering that, along with Barcelona, Real Madrid are one of the two big attractions La Liga's American circus would've been built around, and a perennial rotation of one of the big two coming over here was almost certainly the core of the deal's framework. Probably should've phoned up Real's president before signing off on the deal, but alas.
The Spanish soccer federation itself can add its name to the list of parties not consulted by Tebas before reaching the agreement at hand. According to this report from Sport, RFEF president Luis Rubiales is none too happy about being snubbed by Tebas. As we all learned when Rubiales canned Spain's manager mere days before the start of the World Cup out of some misguided notion of honor and machismo, it's not smart to cross a guy who's ethical role model is Johnny Caspar.
G/O Media may get a commission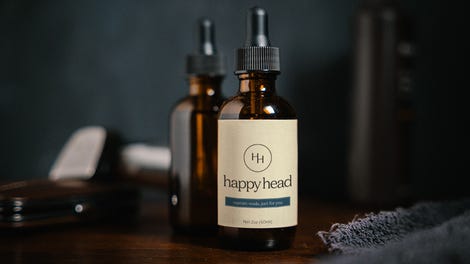 And Rubiales's sign-off matters. As FIFA president Gianni Infantino noted when asked about La Liga's idea—in comments where he too stated his opposition to playing Spanish league games in America—FIFA, UEFA, and CONCACAF all need to give their approval of any match like this before it would be allowed to go off. It's perfectly conceivable to imagine a het-up Rubiales going to UEFA and asking it to nix that aspect of La Liga's agreement. Rubiales would be justified to do so, just as UEFA, not wanting to establish a precedent that might trigger an avalanche of these kinds of international agreements, would be justified to resist it.
In spite of this opposition, La Liga has moved forward with the plan. While Real Madrid don't want to play in this season's potentially inaugural U.S. match, Barcelona have less compunction about it, and so any U.S. match will most likely feature them. La Liga has apparently already gotten the green light from Girona to include them in the game, which is why all the reports say it will be the Girona-Barça match that was scheduled to take place in Girona on January 27th that is to be moved to Miami.
At first blush, La Liga's choice of Girona as Barcelona's opponent appears to be a smart one. Girona are a small club based in Catalonia owned in part by the same Abu Dhabian group that owns Manchester City and in part by soccer super agent Pere Guardiola, who is brother of Manchester City manager Pep Guardiola. Presumably these money-focused owners would be more inclined accept the potentially lucrative agreement and ignore the community-minded protestations of the club's fans, who don't want the biggest home match of their season, a local Catalan Derby no less, stolen from them. And yet, La Liga couldn't help but fuck up this part of the deal, too.
A report last night from Spanish radio station COPE said that during the U.S. match, no fans will be allowed to bring any "political symbols" into the stadium. At the same time, La Liga will hand out Spanish flags to every one of the predicted 40,000 fans in the stadium, and both the American and the Spanish national anthems are to be played before the match kicks off.
If you know anything about Spanish politics, you know why this could cause some serious trouble. Spain is less than a year removed from the shocking scenes of state-sanctioned violence against its own citizens during the Catalan independence referendum. Some of the participants in the referendum are still locked up as political prisoners today.
For years now, soccer has been one of the most high-profile fronts of the tensions between Catalonia and Spain. Most directly, Barcelona have had to go to bat with Spanish soccer authorities to protect their fans' rights to, say, jeer during the playing of the Spanish national anthem at the Copa del Rey final, or peacefully wave Catalan independence flags. This is why the presence of the Spanish flags and anthem combined with the prohibition against "political symbols" (read: Catalan independence flags) is so fraught. Even if Barcelona and Girona were amenable to the idea of playing overseas, as Spain-based soccer writer Sid Lowe pointed out, the clubs might change their minds in light of the politicized nature of the event.
So where are we now? In order to realize its dream of an American-hosted La Liga match this season, all the league has to do is mend fences with the players union to convince the athletes show up for the game, talk UEFA and CONCACAF and FIFA into agreeing to a plan each of the governing bodies have several good reasons to veto, make sure Rubiales doesn't go to the mattresses in an effort to block the deal, and somehow coax Barcelona and Girona back into supporting an event whose very core is directly offensive to the clubs and many of their fans, all in the next couple months. Yep, this game is for certain still going to happen.