Epke Zonderland, the 2012 Olympic champion on high bar, is nicknamed "the Flying Dutchman" for the string of consecutive release moves he performs on the high bar. Yesterday during the final event of an otherwise fall- and injury-laden world championships, Zonderland, 31, gave the audience a thrill that didn't result in anyone being carried out on a stretcher or in tears.

Shortly after he mounted the high bar, Zonderland began his usual series of consecutive release moves. First there was the Cassina, a full twisting double layout over the bar. Then he swung right into his Kovacs, a "simple" double tuck but when he reached out to re-grasp the rail, he missed a hand. For most, this would result in a very short trip to the crash mats below the apparatus. But Zonderland not only managed to hang on with just one hand—he was able to maintain his rhythm and swing to finish the routine, though he acknowledged afterward that he missed one of his planned releases. Forgivable under the circumstances.
In fact, his most significant mistake of the exercise came on the dismount, when he took several steps on his landing. Zonderland saluted the judges, looking quite bemused about the whole thing.
Zonderland was rewarded for the high bar save of the decade with a silver medal, just two tenths behind Srbic Tin of Croatia. Zonderland's teammate, Bart Deurloo—the same gymnast who was almost knocked out by a fall from high bar in podium training—took the bronze.

G/O Media may get a commission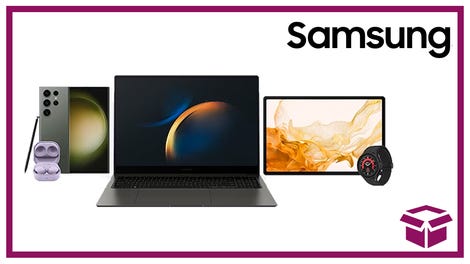 24 hour deals
Discover Samsung - Daily Deal
Deurloo, however, was more entertaining off the apparatus than on. TV cameras showed his reaction to Zonderland's amazing save.
In an interview after the high bar final, Zonderland spoke about the incredible save on high bar. "Normally if you catch a release like that with one arm, you cannot hold it because there is too much weight on your body and you arm," Zonderland explained.
Zonderland doesn't think he got bonus for catching a release move with one arm as he did; the judges probably don't want to encourage gymnasts to go for something that could be so potentially dangerous. "Next time, I will catch it with two," he said.
Zonderland also quipped about new nickname potential after the one-handed Kovacs catch. He joked, "My name is Zonderland. It's like 'without land.' I think they will say 'without hand' now."