The hackneyed image of an NBA player taking time after an arena has emptied out to practice getting his shots up becomes a story at least once a season for teams that are failing to meet expectations, or just generally struggling. Fresh off a 115-104 home loss to the Nets that put the Wizards at 5-10, Dwight Howard almost became that story when he started practicing free throws with an assistant coach on the court. However, this story wasn't as inspirational.

Towards the end of the video, you hear someone yell "brick" from somewhere in the arena. At this point in the evening, all of the fans have left, meaning only media members and arena staff workers were around. In other words, the heckle was coming from inside the house.
From Candace Buckner's story in the Washington Post:

He had missed three of 10 attempts during the game. So, while Howard got into a shooting rhythm, tuning out the background noise with music playing in his EarBuds, a contract worker who was part of a team hired to clean around the 400 level tried to break his concentration.

"Brick!" the worker yelled, but as Howard's shots swished through the net, he switched to: "That's right, Dwight! You better make them!"
G/O Media may get a commission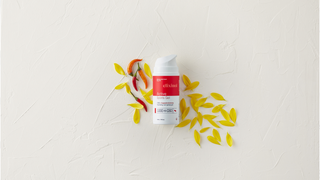 Fred Katz from The Athletic noted some of the other things the worker shouted:
A screeching voice resonated down from the mezzanine level.

"Yo, Dwight! Make 10 straight!!"

[...]

"You bum ass!" the man yelled from the second level.

[...]

"Yeah, that's right!" the gentleman of utmost dignity bellowed. "Make your damn free throws!"
For what it's worth, Howard is currently averaging the highest free throw percentage of his career since his rookie season. However, that little factoid can get ignored when a player's team has been total ass. It's emblematic of the Wizards' painfully disappointing record this season that they can't even get the low-effort, semi-inspiring stories to feel good.