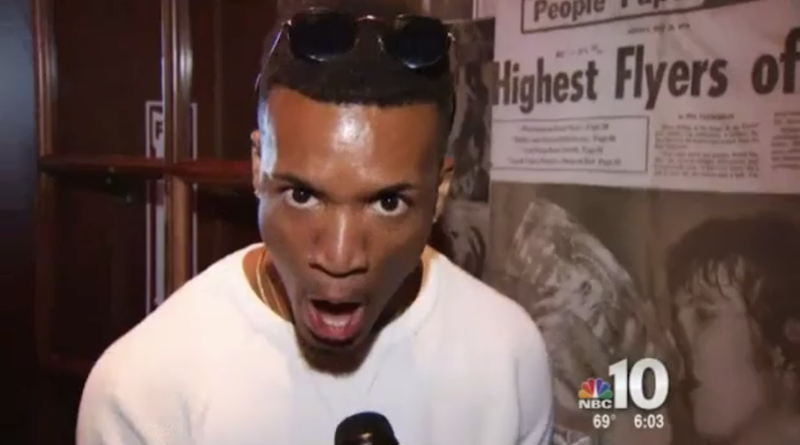 The Eagles drubbed Drew Brees's deteriorating shoulder and the Saints Sunday, and gave Philadelphia's media a week off from speculating that Chip Kelly's racist, rabid, or a robot built by another NFL team that was designed to sabotage the organization. Regardless of Kelly's purpose, at least one fan was ecstatic with the 39-17 win.
NBC 10's Doug Shimell caught up with Bernard after the victory. When you think of a 2-3 NFL team, what else do you think of? Muhammad Ali, maybe? Brandon does:
When Muhammad Ali was down, did you count him out? When Jiminy Cricket was down, did you count him out? This is the comeback, Doug. 2-3. Did you see DeMarco Murray? THIS IS THE GAME, DOUG! WOOOOOOO!
Did you see DeMarco Murray, though? When Chip Kelly's offense is clicking, it's clicking, Doug. The Eagles are about to Jiminy Cricket every other team in the league.
[NBC 10]
---
Contact the author at samer@deadspin.com.