To keep things in perspective, we should start by giving Ecuador's trip to Canada the response it deserves: HOLY SHIT, ECUADOR MADE IT TO THE WORLD CUP! WOOOHOOOO! GO LADIES! GO LADIES! JUST LOOK HOW MUCH QUALIFYING MEANT TO THEM!

Seriously, this feat is pretty nuts. Ecuador have technically been present on the international scene for decades, competing in the various South American tournaments, but they've never gotten anywhere near qualifying for the World Cup or Olympics. This is because their national federation hasn't put hardly any money into development of the women's game.
When the Federation of Ecuadorian Football created the team back in 1995, they basically cobbled together a makeshift team selected heavily from a couple local squads—teams that played for fun, presumably, as there was no national professional or even amateur league. This was how things went until 2005, when the FEF decided to get more serious about finding the best available talent by... essentially holding an open scrimmage for places. The best players discovered in these tryouts were then made into the Ecuador national team. Not too professional a setup, to say the least.
Despite a few decent showings in the South American competitions, it wasn't until 2013 when the FEF decided to pony up and create a professional league. The current roster consists almost entirely of local players (save Mariela Jácome, who plays college ball at St. John's) and is super young—there as many teens (four) as there are women over 26. Their damn manager is just 26, and she runs every level of the country's entire women's soccer setup.
Nevertheless, this ragtag group of kids managed to qualify for the World Cup! South American qualification is pretty confusing, but long story short, Ecuador mustered a furious comeback against Argentina to make it to the regional playoff, where they then beat Trinidad & Tobago over two legs to qualify for the big shebang. This is almost like a group of buddies entering their weekend team into the FA Cup, then making it all the way to the rounds where the Premier League teams show up. Sure, they're almost certain to get wrecked, but the journey itself was worth it.
Roster
Goalkeepers: Shirley Berruz (Rocafuerte), Irene Tobar (Atlético de Febrero), Andrea Vera (Universidad de Quito).
G/O Media may get a commission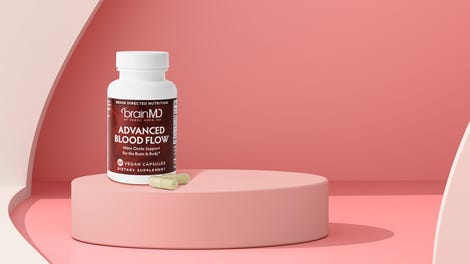 Defenders: Katherine Ortíz (Rocafuerte), Nancy Aguilar (Atlético de Febrero), Merly Zambrano (Espuce), Angie Ponce (Talleres Emanuel), Ingrid Rodríguez (Unión Española), Ligia Moreira (Atlético de Febrero).
Midfielders: Mayra Olivera (Atlético de Febrero), Erika Vásquez (Unión Española ), Madeleine Riera (Unión Española), Ana Palacios (Rocafuerte), Alexandra Salvador (Universidad de Quito), Adriana Barré (Galápagos), Kerly Real (Espuce).
Forwards: Giannina Lattanzio (Atlético de Febrero), Ámbar Torres (Talleres Emanuel), Mónica Quinteros (Atlético de Febrero), Carina Caicedo (Deportivo Quito), Denise Pesántes (Galápagos), Mariela Jácome (Universidad de Quito).
Nickname
La Tricolor (The three colors)
FIFA World Ranking
48th
Manager
Vanessa Arauz
How They Play
Hell if I know, though that might work for them. There are only a handful of shoddy videos of the team playing, like this:
But if we don't know much about them, neither will many of their opponents. Maybe they can keep this unlikely run going a while longer.
Fixtures
June 8, 7 p.m.: Ecuador vs. Cameroon at BC Place Stadium
June 12, 7 p.m.: Ecuador vs. Switzerland at BC Place Stadium
June 16, 5 p.m.: Ecuador vs. Japan at Winnipeg Stadium
All times Eastern