Chelsea beat Manchester United in the F.A. Cup final this weekend in a match that was bad for connoisseurs of sumptuous soccer but good for haters of José Mourinho and for fans of Eden Hazard. That last aspect of the game's outcome is a positive not only because it's always cool to see a great and fun player like Hazard rewarded with a trophy, but also because that trophy will hopefully make it easier for him to do what he should do and get the hell out of London.
By any conceivable assessment, Hazard is one of the most talented soccer players on the planet. He is at minimum one of the five best dribblers in the game today; is a veritable genius when it comes to knowing when and where and how to play the kinds of cutting passes that lead to goals; has a brilliant sense of space and positioning and timing that allows him to sniff out and sneak into tiny openings on the pitch, from where he can do maximum damage; has proven the ability to chip in more than his fair share of goals; has been the best player on two Premier League-winning teams; and at the ripe age of 27 should be cresting into the peak of his career in terms of both individual performances and team success.
Instead, Hazard is stuck playing for a schizophrenic club that regularly veers from title contention to abject awfulness from one year to the next, a club that appears to be drifting ever further from the ranks of Europe's elite, one that doesn't seem likely to surround the Belgian with a squad that matches Hazard's own world-class quality and helps him realize what should be his professional aims any time soon. For these reasons, Hazard would probably be better off leaving for new pastures sooner rather than later.
It is true that Chelsea have won two of the last four Premier League titles, and over the past 15 years the club has been probably the second most successful English outfit in the game. Hazard himself has grown by leaps and bounds during his time at Chelsea, making good on much of the promise he had as one of the hottest young prospects in recent memory when he decided to leave Lille in the summer of 2012. He's won the EPL's player of the season award once and has generally been regarded as the single best player in the biggest league in the world for most of his tenure in England.
It's also true that, should he stick around with the Blues for at least another season, Hazard will not be playing in the Champions League for the third time in what would be his seventh year at the club, hasn't really progressed much skill-wise since that player of the season award back in 2015, and, absent a dramatic influx of cash spent on bringing in a slew of great new teammates, looks almost certain to spend the coming years as a lone superstar as his team lags behind the likes of Manchester City and Liverpool and Manchester United and Tottenham.
The biggest thing holding back Hazard is his supporting cast. Chelsea do have a good group of players, with a couple key, young pieces who would be the envy of almost every other club in the sport (namely goalkeeper Thibaut Courtois and midfielder N'Golo Kanté), so the cupboard isn't exactly bare. And while the team does still shell out big for new additions to the roster (Álvaro Morata's £60 million transfer fee last summer wasn't exactly cheap), the Chelsea of today are not the same Chelsea as before.
G/O Media may get a commission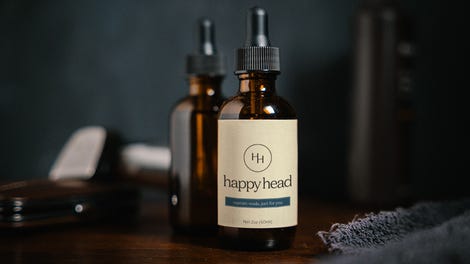 In the years since club owner Roman Abramovich successfully bought Chelsea's way into the world's elite by drowning out his competitors with a torrent of money only his fellow oligarch- and/or oil-funded teams could keep pace with, Chelsea have considerably altered their approach to transfers. Again, they still turn the money faucet on here and there, but just as often as they dole out loads of cash for someone else's player, they accept healthy fees from other teams around Europe for their own players—usually in the form of young talents Chelsea had vacuumed up years before in hopes of selling them on later, which in recent years has become the bread and butter of Chelsea's self-financed transfer policy. Chelsea might still spend, but on the whole and in comparison with their competitors, their current spending habits are much more restrained than their past selves and that of their chief title rivals.
Not only that, but the caliber of players Chelsea attract has dropped off precipitously since their Chelski heyday. All of which has amounted to a squad full of respectable but limited workmen (Victor Moses, Gary Cahill, Pedro), promising but unfinished youngish players (Morata, Tiemoué Bakayoko, Ross Barkley), older guys who can contribute to a good team but not as regular starters (Cesc Fàbregas, Olivier Giroud), really good players at positions of less relative importance (Courtois, Kanté, Andreas Christiansen, César Azpilicueta), and a sole true difference maker in Hazard. Combine that with their penchant for hiring defense-first managers, and you get the perfect recipe for good but unexceptional (and increasingly uncompetitive) teams that have neither the players nor the playing system to squeeze every drop of talent out of Hazard's body.
Of course, Chelsea have still managed to be competitive of late, most prominently demonstrated in their two recent league titles. However, it's no coincidence that Chelsea have been almost comically unable to mount anything even close to a title defense after each of their past two title wins. (Remember: they followed up their 2014-15 triumph with a historic debacle of a season the next year, and could only manage to nab fifth place this season after winning the league the year before.) Those title-winning teams were indeed very good, but they were aided by relative down periods for the other top-of-the-table clubs. After all, that sandwiched between those two Chelsea titles was that Leicester City miracle. It wasn't exactly Peak Prem.
As Chelsea's team has gotten worse due to age, transfer mistakes, and an unambitious recruiting policy, teams like City, Liverpool, United, and Tottenham have gotten markedly better, both in terms of the quality of players and managers they've each brought in. Due to all those factors, plus the kinds of players that find themselves on the market, the half-dozen or so teams around Europe that are more attractive destinations for the players of the highest quality, Chelsea's recent history of pursuing high-potential players rather than established stars, and the sizable head start Chelsea's challengers in England and on the Continent have on them, it's hard to imagine the Blues will or even could sign enough of the sort of players needed to return Chelsea to a level of talent befitting Hazard's own.
(It's also unclear if Abramovich's recent visa visa troubles in light of the steadily deteriorating British-Russian relations might affect his ownership and/or his willingness to invest in the team. Though, situations like this are exactly why shady characters and entities like Abramavich and the Qatari royal family buy up prominent soccer teams as expensive soft-power insurance claims, so we'll soon see how effective a strategy that proves.)
Hazard isn't all that young anymore, and if he wants to maximize his remaining years at the peak of his powers, he'll most likely only be able to do so somewhere other than Chelsea. He's already given Blues fans more than enough memories of sensational dribbles and passes and goals to cherish his time at the club—usually doing so in defensive-minded tactical frameworks that have limited his chances to put up the kind of stats and performances that his peers like Neymar, Paul Pogba, Kevin De Bruyne, and Mohamed Salah (the latter two, let's not forget, were at one point Chelsea players before the club's short-sighted approach to transfers saw them send those gems away) have used to vault over the arguably more talented Hazard in the hierarchy players most likely to succeed Messi and Ronaldo as the world's best.
If Hazard values individual and collective glory, getting for himself enough goals and assists and trophies and iconic moments in big games to permanently cement himself as one of the greatest players of his generation—that is to say, if he cares about fully actualizing the abilities and potential he undoubtedly possesses—then he must seriously consider whether Chelsea is the best place to make that happen. Unless Chelsea plan to stump up soon for a whole bunch of players who can help Hazard be the best he can be, that prospect doesn't seem promising. And so for those of us who are more invested in seeing the best out of Hazard than in making Chelsea the best team it can be, all we can do is hope that the Belgian attacker understands how far off he is from the players and teams he should be competing with and uses his trophy-winning F.A. Cup final performance as the happy closing of the Chelsea chapter of his career.