It's a Sunday in October, and Baruch College in Gramercy is hosting campus tours. In the basement lobby just off of the main gym, high school students and their parents, sometimes trailing younger siblings, walk through, following a college student who's walking backwards. Should they come to Baruch, here's where they'd find the squash courts, the swimming pool, the basketball courts.
Behind the group down the stairs comes another child-and-parent set: a short, heavyset father and a lanky, strikingly tall son. A few of the prospective students and their families turn to look. The boy is named Stephen Zimmerman. He is 15 years old and stands 6-foot-9, and he wears a size-19 shoe that his parents have to order straight from the factory.
Stephen Zimmerman will not be going to Baruch College. Before he finished eighth grade, he already had basketball scholarship offers from UNLV and UCLA. Stephen has been called "the future of Las Vegas/Nevada basketball" and also "the top 9th grader in the nation." This season, his varsity teammate will be high-school senior Shabazz Muhammad, also known as "the consensus best player in the nation."
By the time he started high school in August, his mother Lori will tell me later, the number of scholarship offers was up to five. Stephen has to duck to pass through the doorway into the gym.
* * *
Zimmerman is at Baruch College today for the Freshman Super 16, a game hosted by Jim Couch, who's something of a New York basketball guru, and his son Sean. They have invited 16 of the nation's top high school freshmen players to put on jerseys that say "Jim Couch Foundation" and compete against each other. Among them are KeJuan Johnson, the current No. 1 incoming prospect in the class of 2015, and Jerron Love, who was ranked the No. 1 prospect last year, in eighth grade. The eighth-grade rankings were done by a website run by Jerron Love's father.
G/O Media may get a commission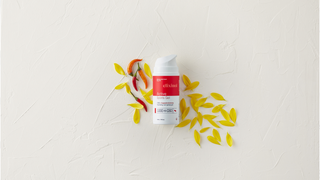 The freshmen have come to Manhattan today from all over the country: Tennessee, Florida, California, Georgia, Nevada, plus eight players total from the tri-state area. Most of them are here with their parents. Most of them are too young to drive alone.
Before a warm-up clinic in Baruch's auxiliary gym, the players are given blue and orange warm-up T-shirts with a Jim Couch Foundation (JCF) logo under the neck. They spread out and take jump shots. There is a DJ on the sideline near center court, and he's looping soundbites over Drake's "Headlines," which begins with the lyric, "I might be too strung out on compliments/Overdosed on confidence." Suddenly, DMX barks, "Ayo, what's! My! Name!" and D.O.C. asks, "Y'all ready for this?"
KeJuan has shoulder-length dreadlocks and an actual visible mustache. He dunks and does dribbling drills with his father, a former Atlanta-area AAU coach named Tommy Slaughter. KeJuan has the same shoulder proportion as Dwight Howard and a supernatural explosiveness to his vertical leap. He stands out here not because he looks like he could be 20—the same could be said of half of the other players in the gym—but because he seems to have the strength and power of an elite college player. LSU, Georgia Tech, St. Johns, Texas, USC, and UNC are all, in KeJuan's words, "lookin' at me," and Kentucky has also just asked him to make a verbal commitment to play for the Wildcats four years from now.
After shooting around for a bit, the freshmen do 30 minutes of dynamic stretching—which, for high school students, they appear to be almost preternaturally comfortable with. Later on, I mention my surprise to Sean Couch. He credits the kids' focus to a shift in attitude, and he uses the word "they" a lot.
"You know what's happening?" he says. "A lot of the 14- and 15-year-old kids now are remaining very focused. They want more from themselves; they want to achieve more, so they're taking a more professional attitude. I think they're thinking about remaining timely and focused, and just having a regimen where, you know, they can accomplish their goals."
Today's JCF event also features a middle-school all-star game. While the 13- and 14-year-olds take over the main floor, the freshmen move to the auxiliary gym across the hall for more of their regimen. Over the hollow sucking noise of the air ducts, a team of coaches shouts drill directions. The players jump one-legged from orange cone to orange cone and high-step over mini hurdles. At center court, they stand on a flat-bottomed exercise bubble. Without falling over, they must hold a basketball in triple-threat position while a coach slaps it with boxing pads.
There aren't many people sitting in this gym's narrow stands, but next to me is an older white man in a sweater and loafers, writing notes on a single piece of paper tucked inside a folio. At the top he's written "EVAL," and underlined it. I read the first line: "#11 - white." He's referring to Andrew Fleming, a kid from Tennessee who is white. It is the least debatable assessment I'll encounter all day.
After 45 minutes of drills, a representative from the Knicks' community outreach program hands out blue and white jerseys for the game. Couch says they've been donated by anonymous benefactors. This adds to the vaporous quality of the whole Junior Big-Time operation. All day, the parents of the proto-prospects will say they're not thinking about colleges just yet, and the coaches and organizers and trainers will declare that they're only doing it to help the kids.
I talk with Omar Kingston, a trainer from upstate New York. He's just been to Kentucky for the John Lucas Camp, where he says the national talent blew the New York kids out of the water. Kingston thinks it comes down to a difference in physical preparation, and alludes to the same attitude change that Couch had brought up. But he also says that in New York, "they're not honest with these kids."
A few minutes later I overhear him talking with a group of men. "He's like Amar'e Stoudemire as a 14-year-old," one of them says, about KeJuan.
The Couches have brought on former NBA player John Wallace to work with the players today. He was an All-American at Syracuse but played seven unremarkable seasons in the NBA. Wallace isn't necessarily the perfect representative of hoops dreams' cautionary tale—only another version of one—but he still thinks his story is important here. His concern, and the focus of the talk he delivered to the Super 16 players the night before, is "preparing yourself for life after basketball."
"A lot of these kids, they're trying to get to a place that I've been in terms of being one of the top guys in high school, being one of the top guys in college, and then going to the NBA," Wallace says. "It's not just about going to the NBA, it's about setting yourself up for life after basketball."
The 15-year-olds appear focused and reserved in the warm-up drills, but they're not exactly cowed by the day's events. They're also, understandably, not really considering a life without basketball yet. While it's true that the national prep star ranking system has gone younger and younger in recent years—Middle School Elite, owned and operated by Jerron Love's father Jerry, has a top 25 list for the class of 2020—ninth grade is the year that the process is radically transformed. As high school players, they'll have Rivals.com profiles, nationally televised games, and a whole new host of college recruiting rules to follow. Plus, they'll be playing against—or possibly gazing from the bench at—far better competition.
For anyone who has never been called the best of anything in a nation at any age, it's difficult to conceive of. But it's a funny stage. For all of the hype and attention these teenagers are given, for all of the sponsored jerseys and trophies they collect, they're still playing in front of about 100 people on a Sunday, and most of them are their parents. (Lori Zimmerman films the entire game on an iPad.) Still, they are—and should be—thinking bigger, because there will be a bigger crowd before too long: Four or five years from now, many of the Super 16 will be suiting up for the most elite college programs in the nation.
But like everything else at 15, modesty can be an awkward show. One thing I remember about my own freshman year basketball season is that every crossover and basket I made felt like it needed to be documented and recorded for everyone to see, because I was pretty certain that I was that good. Imagine what it must feel like when you actually are.
The one adult who will really speak to the current system is Wallace.
"The one thing I don't like about the way they're treated," he says, "is that they get put on such a pedestal at such a young age, and they feel a sense of entitlement at such a young age. When I was coming up, no matter how good you were, you didn't even think about the NBA until you were in college for a couple years."
Wallace, a high school All-American at GraceGreece Athena High in Rochester—where his sons now play—said he first gave thought to the NBA when he was a junior in college. That was the year Kevin Garnett made the then-unusual decision to go straight from high school to the pros, to be followed by Kobe Bryant and a horde of teenagers in the years to come. But even the best player in Wallace's year, Jason Kidd, still spent two seasons in college.
Wallace repeats the more standard cautionary tale: "For every Kobe and KG, there's a Korleone Young and a DeAngelo Collins—guys who didn't make it. And what are they doing now? You gotta always have something to fall back on."
The white team wins the game, 83-68. Zimmerman and Thomas Bryant, a forward from Rochester, N.Y., are named MVPs of their respective teams. They're given trophies with a giant gold basketball on top, while the rest of the players get medals.
Thomas Bryant is 6-foot-7, but in the fourth quarter he did a shake-and-bake at the top of the key that sent his defender nearly toppling, then drained a three-pointer. He held his follow-through in the air as he back-pedaled down the court, and the announcer—who emceed all four quarters like an And1 streetball game—hollered into the mic, "Bryyyyy-ant! For three!" Then a recording of DMX said, "You think this is a game? C'MON!"
Before I leave, a player's father helps me track down Jerry Love, the man who'd declared his own son the best eight-grade player in the country. Over the summer, Jerry moved his family from the Bronx to Fresno, Calif. Jerron will play varsity at Clovis West High School this year.
Jerry tells me that the stories that came out last year "half and half misrepresented" the implications of his work with his website, MiddleSchoolElite.com. He explains that he used his son's name—likely the class's most recognizable, thanks to his prolific YouTube account and personal website—to bring attention to other, lesser-known middle school players.
"I was using my resources to write about other kids," he explains. It "couldn't have helped" to rank Jerron lower because "no one knew about them. Jerron's the face, and with Google, they identify Jerron Love's name. And I knew that.
"So I was like, I'm gonna give back, and start writing about the other kids."
Jerry tells me a drawn-out story about how his son's No. 1 rank—by now infamous in the basketball-recruiting world—came about. It's hard to follow, but the gist of it is that Jerry was taking minor revenge on another rankings site. He'd disagreed with how The Hoop Scoop, a prominent prep basketball source, had ordered the sixth grade class based on their performances at the 2010 Adidas Junior Phenom Camp. Damon Harge was ranked number one in the class, while Jaylin Fleming—a sixth grader from Chicago whom Jerry regarded highly—was ranked 33rd.
When Jerry released his own sixth grade rankings on Middle School Elite, he listed Fleming as the No. 1 player in the class of 2017, which he says upset the people behind Hoop Scoop. In his eighth grade rankings, released the same day, Jerron was given the top spot. Jerry says it was a "test" of sorts to gauge Hoop Scoops' anger: "I knew after that, what they'd have to do is to put Jerron low, because then they'd be playing my game."
Jerry says that the site's subsequent rankings for the class of 2015 moved his son from the No. 10 national rank to the No. 50 national rank (most of the site's lists are not available to non-subscribers; the site has a $499 yearly subscription rate). Middle School Elite also commented on Jerron's downgrade in Hoop Scoop's New York state rankings in an article titled "Jerron Love Snuffed By Hoop Scoop Clark Francis."
According to Jerry, the politics at play here—and the national news it brought both him and his son—all go back to the No. 33 sixth grader, Jaylin Fleming.
"To them," he says, referring to Hoop Scoop, "it was a power thing."
Middle School Elite is still active. I ask Jerry what the standings will look like for Jerron's class this year. He furrows his brow and pauses for a moment, and then calls out to Tommy Slaughter, who's waiting nearby as KeJuan unties his shoes.
"Hey Tommy! She asked me a good question. She said, who's the No. 1 player this year, coming for 2012." He looks back at me, and then points at KeJuan. "Right there. Him right there."
* * *
Jerron, who played a consistent but not spectacular game—6 points and 4 assists, one turnover on a failed between-the-legs pass on a fast break—tells me that he likes California, even though "it's a big change" from the Bronx. He's incredibly composed; it's clear that he's had a tape recorder in front of him before.
When I ask him his height, he corrects his posture and stands up straight. He's 5-foot-9, but his doctor has told him he'll be 6-1.
"6-2, hopefully. I haven't balanced out yet. Gotta be careful about what I eat. I'm somewhat careful. But I'm still a kid, you know?"
Photos by Steven Counts, stevencounts.com.