Every morning, the fine folks at Sports Radio Interviews sift through the a.m. drive-time chatter to bring you the best interviews with coaches, players, and personalities across the sports landscape. Today: Washington's looks need to get less predictable.
Eli Manning joined Mike Francesa on WFAN in New York to discuss Sunday's game against the Redskins, his latest game-winning two-minute drill, why he's strong in those moments, what he and Victor Cruz saw on the game-winning play and why he's had trouble establishing chemistry with Hakeem Nicks.
On what he was thinking prior to the game-winning drive that featured a 77-yard touchdown pass to Victor Cruz with just over one minute to play:
"Just thinking back to some of the coverages that they ran in the two-minute drill before halftime. Obviously that's an advantage that we got to have a two-minute drill, so you got to see how they played these coverages. You have a feeling you'll run these plays, how they'll all turn out versus the different looks that they brought."
On having specific plays designed for situations like that:
"I think you always have your two-minute plays. We have a meeting, one of our meetings is, 'In a two-minute, this is what we're going to run. These are the plays that we'll call at the line of scrimmage; these are the plays that we can huddle up and call, what might be a little different formation or guys in different spots. And these are the coverages that they play, this is what they do on third down.' And so you study those circumstances. So the plays that we ran, a lot of them in a two-minute drill, are your base plays - plays that you run all the time. Might be plays you run on third down a lot or first down that everybody knows what to do, they should be playing fast. It's not like a brand-new play that, all of a sudden if they play a difference coverage, guys might not react real quickly."
On why he's so good in those situations:
"I really don't want to look too much into it and mess up a good thing. It's something I do like. I get excited for those moments - it's time to go win a game. And, you know, it comes down to this drive. This drive is going to be the last of the game. This is our opportunity. And that's not the time to get nervous, it's not the time to get scared to make a mistake. You're trying to go win, it doesn't matter if you make a mistake. Make a mistake, the game's over. So it's a time to be aggressive and go out there and give it your all."
G/O Media may get a commission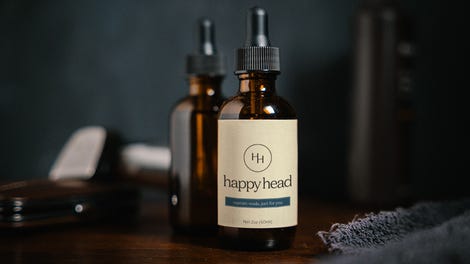 On what he and Victor Cruz saw on that big play:
"They were really just doubling Victor. Had one guy inside to take away any inside-breaking route and the safety came down outside to take away any outside-breaking route. And the best thing you can do for a double-team is just split the two of them. And that's exactly what he did - he just ran right through them. And they had played that coverage a few times throughout the day, but the safety was not that low. He was usually a little bit higher, where we could have thrown some out-breaking routes and different things. Now, he decided to get a little bit tighter and tried to take away any outside-breaking routes. I'm not sure why, or he wanted to try to make a play, or he had a sense - the play before, Victor ran an out route, so maybe he thought we'd come back with the same look. But this time he got a little aggressive, and Vic saw the coverage and said, 'Hey, there's no one in the middle of the field. I can run through.' I saw the same thing and we were able to hit him in stride and get the touchdown."
On if he was confident it would be a completion when he threw it:
"I saw the coverage, knew that he saw the same thing and let the ball go, felt it came out good. I was able to step into the throw and get a pretty good bit on it. … The fact that I was able to hit him in stride and he did a good job making a guy miss and using his speed to get the touchdown, so I was feeling pretty good when the ball left my hand."
On his chemistry with Hakeem Nicks:
"We're probably a little bit off. And that's just missing a good bit of training camp, missing the last few weeks. We're not quite where we need to be. He's working hard. He knows, that's why he's trying to practice three days a week. He knows it's important to be there for practice so we can work on his timing and get to where we have been and where we need to be to be successful. So I think he's getting healthier and healthier each week, and so hopefully we'll be able to get great practice reps to work out some of those timing issues and make sure we're hitting all those plays. I think that'll come real soon."
This post, written by Brad Gagnon, appears courtesy of Sports Radio Interviews. For the complete highlights of the interview, as well as audio, click here.
More from Sports Radio Interviews
• The Cardinals' season really went downhill quickly, huh?
• Sean Payton is allowed to talk about the Saints, just not to them.
• Rob Gronkowski's not ALWAYS ready to crush a few beers.