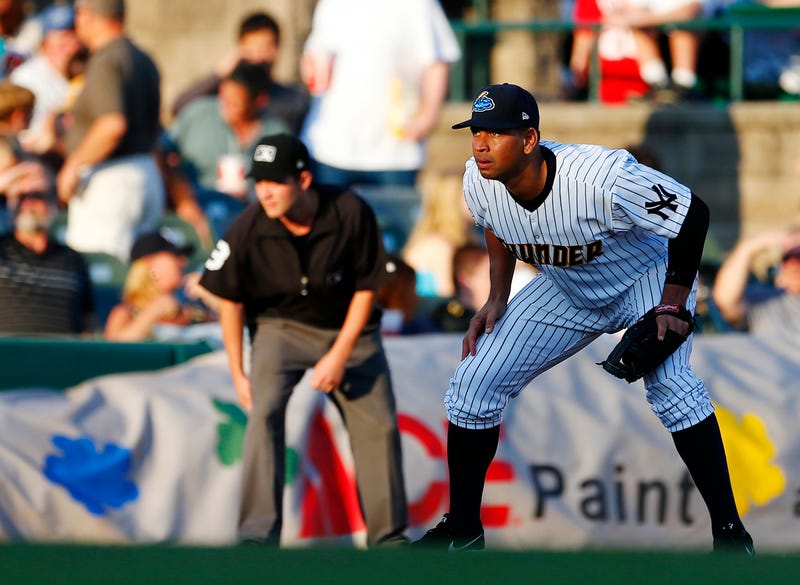 The Bud Selig wingtip that has been hovering over Alex Rodriguez for months will finally fall on Monday, ESPN's T.J. Quinn and Andrew Marchand report, in the form of a suspension that will last into and "likely through" the 2014 season.
Quinn and Marchand also report that there are "about 12" other players who will be suspended on Monday, an upward revision from the eight previous reports suggested were facing penalties.
But Rodriguez's refusal to bow to the fiat of Selig and MLB is, as always, the crux of this matter:
Several sources familiar with the talks said tense deliberations between Rodriguez and commissioner Bud Selig's office broke down completely Saturday after Selig told officials he would no longer negotiate.
Rodriguez reportedly passed up a chance to avoid a lifetime ban by agreeing to an MLB demand to subject himself to the judgment of an arbitrator, and will almost certainly appeal his suspension fiercely—though MLB will reportedly declare him ineligible to play while appealing his suspension under the guise of protecting the best interests of the game. (Whether that or MLB's ongoing prosecution of his case is legal or not is up for debate.)
If MLB is successful in seeking and enforcing a lifetime ban, A-Rod may have played his final professional baseball game tonight. As of this publication, through four innings, he had drawn two walks and started a double play in the field for the Trenton Thunder.
[ESPN]
Photo: Rich Schultz/AP