Not two days since the embargo was lifted, the giant dragon fart of a book known as Those Guys Have All the Fun has left both publisher and subject alike strategizing about a new defense. Yes, ESPN officially threw together a semi-emergency town hall meeting ("tent"!!!!) earlier this afternoon for select talent and execs to discuss, among other things, how in the world they'll prevent the 400-pound Miller-Shales oral history from breaking Bristol's spine. (I'm happy to report that rug races were not on the agenda.) But damage has been done. I'm told suspensions are being discussed for some but, amazingly, not others. Who will survive?
Meanwhile, back in Manhattan high-rises, publisher Little, Brown is worried that all these excerpts circulating online will hurt sales . Yes, some of us who've been promoting the shit out of this thing could find a huffy cease-and-desist letter in our inboxes in the next 46 seconds if we don't stop writing about its newsworthy content. Five hundred words is fair use, they'll shout, and we must remember that sports blogs and Twitter handles are not fucking Kindles. So you've been warned.
For now, we'll just leave you with this quote from Mike Tirico, whose cameo in this book as a onetime deranged sleazebag is a lot like the one he made in Mike Freeman's book. You know the story. Had it not been for a troop of executives intervening and suspending him for three months, the production assistant he tried to sneak-attack fingerbang through the driver's side window so long ago may have been his last. But Mike's a big TV star now, virtually embedded in the NFL DNA in Bristol, and he has reached a place in his life where he can acknowledge some of his past transgressions and declare that he has learned some hard lessons and moved on, ever so grateful for the many chances he's been given to salvage his career and his marriage.
G/O Media may get a commission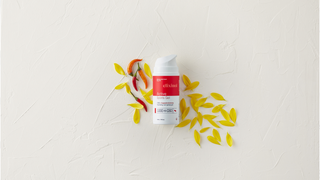 Or he can just act like he's been lobotomized and pretend nothing ever happened:
Mike Tirico:
Most of the people over time who have worked with me have enjoyed working with me. I hope they have. At least they said they have, and I hope they always will. I've worked with a lot of our people in remote production — the different sports, covering events — and it's given me a chance to interact with a lot of folks, and I'm pretty sure from what they've said that they've enjoyed their time working with me, and that they feel we have a common goal: to give the person at home the best show, and to enjoy the camaraderie of everybody along the way. And hopefully we've done that. That's what I hope my legacy is there, and I've done a lot the last eighteen years toward that. Hopefully.
Remember, the book is not scheduled to hit stores until Tuesday, though. Just order 15 of them right now for the sake of corporate publishing's disappearing bottom line and we can all carry on.