At the beginning of this college basketball season, ESPN brought Texas A&M and West Virginia all the way to Germany for a game at Ramstein Air Base. For the entire trip, ESPN Productions, Inc. paid the Air Force a total of $140,129.45, according to an invoice obtained via Freedom of Information Act request. The majority of that money ($73,492.70, to be exact) went to the food budget for both its own employees and the traveling parties of the universities.
We note this not because it's scandalous. In fact, it appears to be pretty above-board, with ESPN paying what seems like a fair price for the food and lodging services that they and the teams receive from the base, plus a $25,000 "commercial sponsorship" fee, which ESPN paid in order to use military logos in its marketing and sell ads related to the game. Rather, it's just interesting to see the schnitzel get made—or nixed, in this instance. In an email exchange we received from a Freedom of Information Request at West Virginia, two WVU administrators talk about the proposed menu at the airbase, and there's a great reminder that large adult college boys can be picky eaters:
That's the WVU Director of Sports Nutrition and the Director of Basketball Operations agreeing that, yeah, "pork schnitzel with mushrooms and eggplant parmesan" may not stimulate the appetites of their players right before they play. Their concerns appear to have been heard, because on the ESPN invoice, West Virginia gets baked chicken on gameday.

G/O Media may get a commission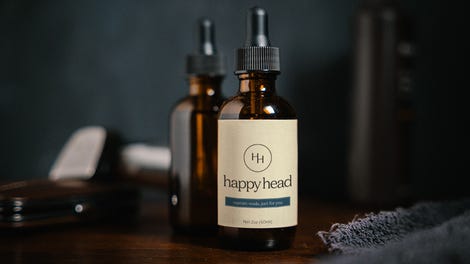 The pork schnitzel and eggplant parmesan appear to have gone instead to the "Set-Up Team," who were stationed in the hangar where the game would be played. A&M had 8 oz. sirloin steaks on the day of the game, half of which were prepared medium and half well done. The Aggies blew out the Mountaineers, 88-65.
Overall, most team meals were pretty similar—meat with a salad and various sides of potatoes and veggies—though there are some slight differences. On their first two mornings, Texas A&M gets a "cereal station" with Frosted Mini Wheats, Honey Nut Cheerios, and Raisin Bran as part of its breakfast. WVU had "baked catfish crispy with bread crumbs" for one dinner, which A&M doesn't go for, though the Aggies do get fajitas with rice and beans and chips and salsa after their game. Additionally, there's a delicious-sounding smoked ribs/pulled pork/brisket offering at Ramstein, which both teams enjoy.
West Virginia also serves a "lean steak" as its post-game meal, with available sauces of A1, BBQ, ketchup, ranch, and hot sauce. None of those should go on steak.
Texas A&M's 10 meals, for its party of 45, cost a total of $17,305 (not including gratuities). West Virginia's 10 meals for its party of 40 cost a total of $16,520. The full ESPN invoice is embedded below: