Want to watch the Sunday's big game with ESPN reporter Adam Schefter? You can, courtesy of Tiki Barber. Remember Tiki's new venture, Thuzio? It's a company through which you can book famous sports people for your birthday party or lunch or whatever at a set price. For $2,000, Victor Green will come to your bar mitzvah. For $149, Ricky Watters will talk to you on the phone.
This week in New Orleans, Brian Billick is available for lunch or dinner—you get to request your own price—and Schefter is apparently even more flexible.
"Have Adam at your party, game watch or pre-event festivities and hear his in-depth analysis of the game, player stories and more," reads the copy in an email sent out by Thuzio this week (click image to enlarge).
G/O Media may get a commission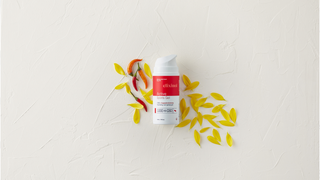 A Super Bowl party with your own pet ESPN reporter! How much fun would that be? According to sources, the guacamole is delicious.
We called the folks at Thuzio to find out a little bit more about Schefter's availability. They seemed to prefer that I hang out with Schefter during the week but they were open to game day and game time. Schefter's normal price falls in the $2,500 to $3,000 range.
And how would ESPN feel about this? Well, that's a bit murkier. ESPN policy covers endorsements and some speaking engagements, but it doesn't exactly address whether or not to take a few grand from people who want the pleasure of watching you tap on your BlackBerry for two hours.
UPDATE, 12:42 p.m.: Well, you may have to stick it out for breakfast the day before. Thuzio vice president Jared Augustine tells us Schefter won't be available on Super Sunday, after all. He writes: "Thuzio listed Schefter's availability for appearances incorrectly. Adam may be available for appearances throughout the week pending his schedule, but not for the day of the Super Bowl."
UPDATE, 3:39 p.m.: Well, Schefter has broken up with Tiki. An ESPN spokesman tells me: "Adam is no longer associated with them. He severed ties on his own after this story broke because of the way he was misrepresented." The Schefter booking link is also dead.