On Tuesday, ESPN Boston's Mike Reiss responded to the big ESPN story tying Ballghazi to Spygate with seven bullet points, highlighting items from the story worth noting and criticizing others that Reiss believes don't stand up. At some point, ESPN.com editors chopped it down to five bullet points.
Jokic? Embiid? The NBA MVP is obvious... right? | Keep it a Buck(et)
Pro Football Talk caught the changes and got a comment from ESPN: "[T]he story was given a tighter edit after its initial posting."
Reiss's current, edited column is here. The two removed paragraphs are below. The first referred to claims from former Patriots coaches and employees that the team would send someone into visiting locker rooms to steal opponents' play sheets.
"Security's extremely tight throughout Gillette Stadium. Don't think too many people, if any, are casually walking into the visitors' locker room. And let's just say they are, who leaves play sheets around?"
G/O Media may get a commission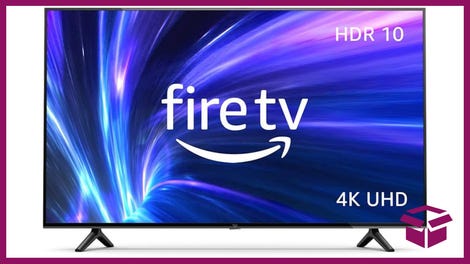 42% Off
Amazon Fire TV 50" 4K Smart TV
The second was rephrasing of the "they hate us cause they ain't us" bit that Patriots fans are using to shit up comment sections everywhere:
"When you're at the top, everyone likes to bring you down. A longtime sportscaster with a deep history in Boston relayed this thought to me that resonated: 'They used to say same the stuff about Red Auerbach.'"
It's defensive, homer stuff, but nothing worse than ESPN's city-specific sites run every day. And it's weird as hell to make major cuts to a story after it's already been published. Patriots fans are already convinced they're the victims of some vast NFL/ESPN conspiracy (even though Tuesday's story made the league look way worse than the Pats), and this is just more ammunition.
Especially coming on the heels of another snafu regarding Reiss. A blurb for his Friday story on Tom Brady's public statement regarding his overturned suspension mischaracterized the nature of Brady's apology. The blurb ran with Reiss's name.
[PFT]