Sure you'll still be able to eat overpriced food surrounded by tacky wall decorations. And sure, you'll still be able to watch sports while you drink. But, sadly, it'll be harder to do both at the same time.
They're a casualty of the economy, rather than some backlash against overextending the brand. Two locations in Atlanta and Denver were shuttered last year, and the others have been losing money for a while now. So Disney is shutting down six of its seven remaining restaurants, all except the Disneyland location in Anaheim.
Since their inception, the Zones have served sports fans very well," said an ESPN spokesman, who declined to comment further. "But from a pure business perspective, the economics have been challenging."

Harry Balzer, chief industry analyst for research firm NPD Group, said the restaurant business was undergoing its biggest decline in three decades.

"This year was horrible," Balzer said. "A restaurant meal is a very discretionary behavior. You could always eat at home and save money doing it. And going out for dinner is the most expensive food you could buy."
Balzer said casual-dining restaurants like ESPN Zone have been among the hardest hit, as consumers gravitate to less expensive chains such as Chipotle Mexican Grill or Panera Bread, which offer sit-down dining at fast-food prices. ESPN may also have suffered from the problem that afflicted Planet Hollywood, which closed several restaurants - the novelty simply wore off, he said.
We're torn. On one hand, casual dining is a scourge on the nation, and should be eradicated. On the other hand, the touch-screen TVs on the ESPN Zone tables were pretty fucking bad-ass, and the "Ultimate Tailgate" appetizer was the biggest selection of deep fried foods allowable by law.
Also, I'm pretty sure the Inner Harbor ESPN Zone was, like, 60 percent of Baltimore's economy.
G/O Media may get a commission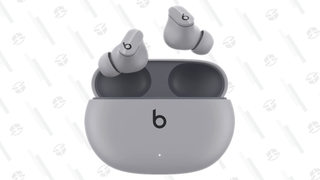 Disney is said to be closing most of its ESPN Zone restaurants [LA Times]