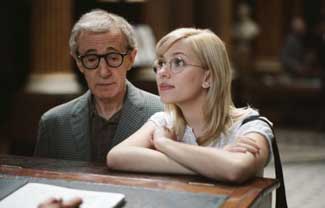 Anyone who has ever even taken a journalism course knows the value of — and lustful desire for — a good scoop. Ideally, a scoop comes about through hard work, diligence, well-placed sources and a healthy dollop of luck. Or, if you're ESPN, through air time bribes.
ESPN tried to get a hoop scoop on Patrick Patterson's college choice. The cable network offered to televise the player's announcement if he would reveal the choice a half hour before the 3:45 p.m. news conference. That way, ESPN gets a scoop to put on a crawl at the bottom of the screen, while Patterson gets national exposure.

"Thank you, but no thank you," the player's mother, Tywanna Patterson, said she told ESPN. "This is what he wanted to do. More personal and at the high school ... This is not about show. It's about family."
Well, Mr. Patterson, we hope you enjoy Versus, because that's where you're gonna end up, buddy. It's a good thing Jefferson Pilot's gone, too, because you'd be lucky to catch on there. But yes, as The Big Lead points out, this is how ESPN "has learned" many of their scoops. Pity poor Buster Olney, Andy Katz, Chris Mortensen, so on, legitimate reporters out there doing their job ... we'll never know which scoops where theirs, and which came about because of beneficial time slots.
Ever Wonder How ESPN 'Learns' Everything? Here's How ... [The Big Lead]