In news that hits hard in the Michigan basketball world but barely registers as a blip anywhere else, Wolverines assistant coach Billy Donlon (not Billy Donovan) has taken his talents to Northwestern, taking over a similar position with a longtime friend, head coach Chris Collins. Donlon's departure is a blow to a team already losing three starters from last season, as his presence led to much-needed defensive improvement on a team that finished one shot away from the Elite Eight. He'll join a Wildcats squad that's on the come-up, which ended last year with a disputed second-round exit in its first NCAA tournament appearance.
Donlon's exit comes at the tail end of a flurry of activity for college basketball coaches in the Midwest. Besides assistant movement, which is constant every year, six different Ohio schools have changed head coaches this offseason, in addition to Butler, Milwaukee, Indiana, Illinois and Drake. Many of these schools have simply shuffled their coaches around the region, and all of them are looking to regain some level of lost prestige.
It's no secret that basketball in the Midwest has been struggling. Only five players from traditional Big Ten country have gone in the first round of the NBA Draft in the last two years, while no Big Ten school has won the NCAA tournament since 2000. You can find encouragement from improvements in Xavier and Butler, both clearly national-level contenders now, as well as from solid runs in the tourney this year from Wisconsin, Michigan, and Purdue. But even local powerhouse Michigan State struggles to keep pace with schools like Duke and Kansas, and other colleges with nationwide brand recognition are failing even to regularly make the tournament.
Indiana and Ohio State are two of these schools. Though Tom Crean took the Hoosiers out of a messy situation following Kelvin Sampson's resignation, his two Big Ten titles didn't cover up for postseason underachievement. Indiana fans regularly called for Crean's head throughout his tenure, and they finally got their wish when he only made the NIT this year after a 10th-place Big Ten finish. OSU's program, meanwhile, took a shocking dive in the past few years, as Thad Matta's former title contender plummeted down the standings in the past four seasons and bottomed out with a 17-15 overall record that led to Matta's confusing exit.
To replace their coaches, Indiana and Ohio State didn't look far, as each took the best coach from a former mid-major program in the other's state. OSU got Butler's Chris Holtmann, while Indiana took Dayton's Archie Miller. Both of these guys have had more recent success with less talent than their respective predecessors, but they're up for a challenge as they inherit desperate programs with negative momentum.
G/O Media may get a commission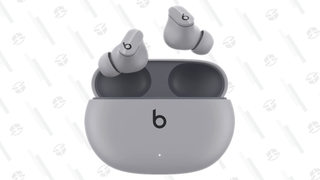 The geographical coaching carousel spun on. To replace Holtmann, Butler hired LaVall Jordan of Milwaukee, also a former Michigan assistant. Milwaukee then took Northwestern assistant Patrick Baldwin to replace Jordan, while Purdue lost an assistant to Miami (Ohio). Oklahoma also provided a few new coaches to the mix, as Thunder assistant Anthony Grant went to Dayton, and Oklahoma State head coach Brad Underwood replaced an underwhelming John Groce at Illinois. (Groce took a fairly short drive to Akron to find his new job.)
All this intra-region movement implies a kind of insularity in Midwestern basketball, and that's not wrong. For years now, "Big Ten basketball" has meant senior leaders playing a tough, physical game that would lead to scores like 42-41. Lonzo Ball would never play in the Big Ten, nor would Markelle Fultz, and some fans take pride in that fact. But "Big Ten basketball" isn't producing wins against opposing conferences, especially in the postseason, and that's a huge problem.
There's extra urgency for relevancy in this region, where college basketball was essentially put on the map by a battle between a working-class kid from Lansing, Mich., and a small-town boy from French Lick, Ind. With these legends representing the huge fanbases of the area, and movies like Hoosiers that reinforce the mythos, it can be hard for a potential superstar to find any opportunities to cut his own path. Even Draymond Green didn't become the loudmouth everyone loves to hate until he left Michigan for California.
Usually, innovation in sports comes via movement, as coaches from different areas with different backgrounds arrive with new ideas. But the Midwest is continuing to rely on homegrown talents to reach its basketball goals. With new developments in the way college basketball is played—both on and off the court—the Big Ten has to reconcile its deep-seated identity with its lack of results. It can evolve, or it can suffer the consequences.