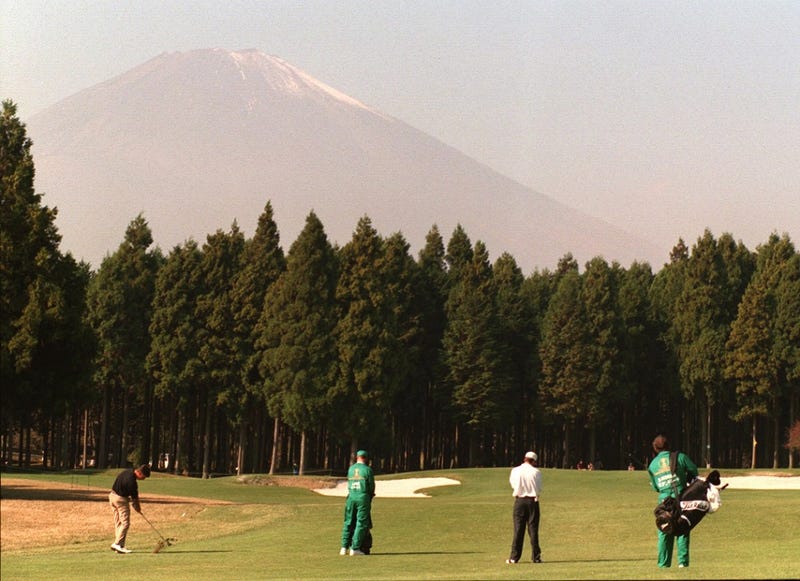 This past spring two officials of the Professional Golfers Association in Japan played golf and dined with a known yakuza mafia don. Naturally Shinsaku Maeda, who was the vice chairman, and Tadayoshi Bando, who was the board director, had to go, and they were expelled in October.
But the PGA felt it was still tainted by the scandal. So on Wednesday, the group's policy board decided everyone else had to go. Ninety-one representatives, four vice chairmen and 20 board directors all are resigning, according to an Agence France-Press report that itself is relying on a Jiji Press news agency report. New representatives will be elected next month.
Current PGA vice president Nobuyuki Abe told Jiji, "We take the matter very seriously. We want to do our utmost to prevent a recurrence of such a case."
Japan is awesome.
[MSN]
Photo credit of a 1994 tournament in Gotemba, Japan: Getty