Every year, on the third Saturday in July, Sloppy Joe's Bar in Key West hosts the Hemingway Look-Alike Society's Hemingway Look-Alike Contest. The 2012 champion will be named tomorrow. We went through 31 years of winners, and ranked them all on how much they look like Ernest Hemingway, starting with the most resemblance, and ending with the least.
(Some past winners didn't have bios available, so certain facts are made up.)
Hemingway's brother called 1981 winner Tom Feeney "the nearest thing to Ernest I could find."
G/O Media may get a commission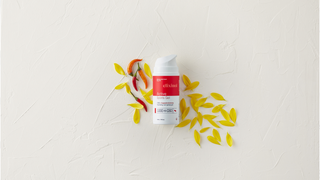 1984 winner Bill Young once lay down in Hemingway's bed.
After winning in 1982, Dick Parrish would give a case of scotch to later champions.
2008 winner Tom Grizzard "relates to [Hemingway's] love of the sea and love of people."
2009 winner David Douglas "appreciates all the people who walked with him along the path of this wonderful journey."
1994 winner John Peterson prefers to let his beard speak for itself.
Jack Waterbury accidentally "got fresh" with one of the judges, but returned to take the crown in 1987.
Roger Hegemier says winning in 1996 "changed his life."
1984 winner Bill Young once took the opportunity to lie down in Hemingway's bed.
1997 winner Bart Barton believes Hemingway is "coming back into favor with the younger generation."
2001 winner Denny woods will always treasure his "Papa" ballcap.
2006 winner Chris Storm still misses being on stage.
Mike Stack didn't drink all day because he wanted his 2003 speech to be perfect.
Matt Geneo entered 10 contests before finally winning in 2011.
Bill Fountain became the youngest man ever to win, when he took the 1995 crown at the age of 46.
2010 champion Charles Bicht only won after he stopped hoping to win.
2004 winner John Stubbings owns a 12-square-foot collage of him as Hemingway.
Don Duncan's boss threatened to fire him if he didn't enter the contest. He finally won, in 1998.
2002 winner Ron Thomas has the same physique as Hemingway: "All shoulders and no ass."
1988 winner Tom Cosselman set off in his sailboat at midnight, and never came back.
1991 Bob Anderson made props and sets for To Kill A Mockingbird.
1999 Rick Kirvan worked as a bartender across the street from the site of the contest.
1985 winner Michael Dallett thinks the judging has become too much of a popularity contest.
Larry Austin wasn't there when his name was announced as 2007 winner.
2005 winner Bob Doughty's favorite book is The Old Man And The Sea.
George Burley's 1992 win ended up on the front page of an Ecuadorean newspaper.
In 1986, Fred Johnson won the contest his first time entering.
1983 winner Leo Rost is a published playwright.
2000 winner Carley Coley had to grow a beard before entering the contest.
1993 winner Frank Meitz owns a collection of fishing poles.
1989 winner Richard Royston lost 20 pounds of sweat wearing a turtleneck to the contest each year.
1990 winner Fred Burnham doesn't look a fucking thing like Ernest Hemingway.