American sprinting star Justin Gatlin has five Olympic medals (including one gold), the fifth-fastest 100-meter time ever, the honor of beating Usain Bolt in his farewell race, and yet he's still far more famous for his various doping bans than what he's achieved on the track. Gatlin has been embroiled in a pair of nasty doping controversies, and in 2006, he bargained down a lifetime ban to an eight-year ban (which was later reduced to four) from the sport after testing positive for "testosterone or its precursors."

He's 35 now, once again a world-class sprinter (Gatlin only lost to Bolt by 0.08 seconds at the 100-meter final in Rio). He's also unfortunately once again at the center of a wild doping allegation.
The latest accusation comes from the Telegraph, who got Gatlin's coach Dennis Mitchell and occasional representative Robert Wagner to openly talk about how they could obtain PEDs and how Gatlin was using them. The United States Anti-Doping Agency and the International Association of Athletics Federations announced that they would be investigating Gatlin, who has denied everything.
What's notable about their investigation isn't so much an explosive conclusion as the reporting method. The Telegraph said they received a tip in July that Gatlin was dirty, so they sent a reporter to hang out with Gatlin's camp and pose undercover as a movie producer working on a movie about running. Their reporter (whose face was pixelated in a photo in the story) cozied up to Mitchell and Wagner under the guise of trying to obtain PEDs to make their star look more like a real life track star.
G/O Media may get a commission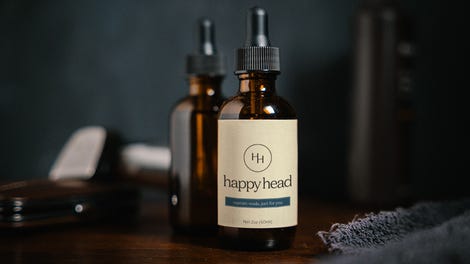 Somehow, this plan worked, and Mitchell and Wagner apparently offered to hook the undercover reporter up with $250,000 worth of testosterone and HGH via an Austrian connection while they were surreptitiously being filmed. Wagner boasted about being able to get fake prescriptions for athletes, and he called illegally importing drugs his "field of expertise." He also bragged to the reporter that everyone in track and field was doping. When confronted later, Wagner claimed he knew what was going on all along and was just trying to impress the fake producer.
"I wasn't involved in doping," he said. "Obviously I played along because I knew what was going on. I had to get them hooked."

When asked about his claims that his colleagues used banned substances he said: "I told her that to get the job."
Their investigation also features pictures of a testosterone vial next to a hypodermic needle and knowing insidery gossip from Mitchell and others about who's cheating juxtaposed right next to boilerplate denials of wrongdoing from the same people. It's a delight, it's gossipy as hell, and it led to Gatlin immediately firing Mitchell.