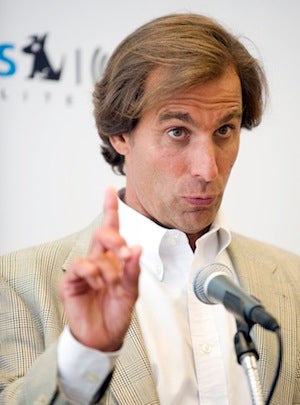 Grantland's oral history whizzes have cooked up a doozy today on WFAN, the all-day New York sports talk radio station. Mike Francesa doesn't speak in the piece—a footnote explains that it's a "matter of principle" regarding his beef with ESPN—but everybody else does. Imus, Rose, Russo, Somers, Eagle, Franklin, Lampley, all of 'em. It's terrific.
Alas, the piece went live while Marc Malusis was defecating on the live 660 AM signal. Malusis is easily the worst broadcaster of the modern FAN era, and every time he's on the air, humorlessly shouting down callers despite knowing next to nothing about any sport, the old pioneer spirit dies a little bit.
But still, read this. You learn about what Steve Somers wears to work, and where Jerome from Manhattan might be right now.