Just when you thought the drama over Sidney Crosby's misplaced gear had subsided, representatives from two nations go to war with the Hockey HOF over ownership. The antagonists are a private collector from Russia, and...the city of Vancouver?
You remember the original line from Hockey Canada: that the golden stick was mistakenly marked for delivery to the IIHF Hall of Fame in Russia. There's one problem with that: the IIHF HOF isn't in Russia. It's in Canada.
Word comes today that the stick was shipped to Sergei Afanasiev, a Russian memorabilia collector. So how'd it get there? Afanasiev said an IIHF official sent him the stick along with other gear from the gold medal game. An IIHF spokesman blamed it on a Hockey Canada equipment manager.
We're comfortable in assuming it involved nefarious backroom deals, since every wealthy Russian is either an oligarch or a Bond villain. And, by the way, Afanasiev has yet to agree to give up the stick.
But at least the winning puck was recovered, and will soon be on display at the Hockey HOF in Toronto, right? Not so fast.
G/O Media may get a commission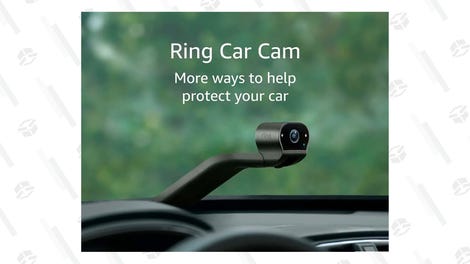 The Vancouver organizing committee has it, and is making sure everyone knows they own it. They'll only say they're "considering" the HHoF's proposal, but have balked about shipping it east.
VANOC CEO John Furlong gave a world-class non-answer:
Where it ends up is the question," Furlong said. "Who owns it, well, we would own it, but where it ends up ... it will likely end up in the same place, no matter who found it, where it is, who has it, it will likely end up in the same place, which is where it is going to do the most good in terms of its long-term legacy value.

"A lot of people are going to want to sit and admire this little piece of rubber that is probably the most significant, how many ounces, in all of history," Furlong added.

Crosby stick sent to Russian collector [Globe and Mail]
VANOC balks at giving up Sid's puck [CTV]