Hoopster Ray Shipman is transferring from Florida after just two years on campus, but before he goes, he has a message for his fellow students: Owning a letterman's jacket is basically a license to tap ass.
And Shipman isn't even one of the good ones! The former Mr. Basketball in the Sunshine State, averaged just 12 minutes a game for the Gators and is transferring to another program to get more playing time. Which is kinda of remarkable when you consider how much action the Gainesville co-eds have been throwing his way since he arrived. He recently gave a rather lengthy treatise on the subject to the school newspaper and while I wouldn't call the revelations surprising, they are definitely candid.
Some of the highlights of the lecture:
• "You watch movies, and girls are throwing themselves at you. It's like that, but not to that extent." So it's not like "He Got Game." Except it basically is.
• Shipman gets more than 60 female friend requests a day on Facebook. "If they fit the part, I would send them a message and see where that goes."
• He would keep 5-to-10 girls on the hook at time and pass off the others to teammates.
G/O Media may get a commission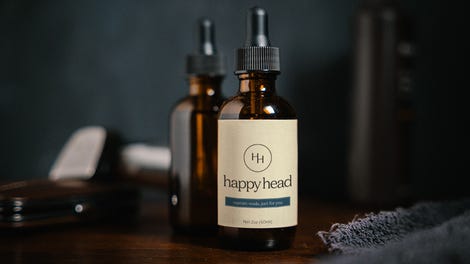 • "A lot of the older players show you around. If my teammate is with a girl and it's not really serious, they end up switching to me," he said. "And now that I'm older, I introduce them to the new players. Some teammates of mine, some other athletes, they don't really care [that girls hook up with other players]. That's not my type. That's nasty. But some freshman [players], they'll hop right on it."
• Always wear condoms, kids!
• "Some girls don't even care what you do, as along as you're an athlete. They don't care how many points you score."
• But if they aren't careful, they become, uh ... well known.... "Girls get reps," he said. "Sometimes I feel sorry for girls because they don't know it."
• "The Caucasian girls tend to notice the basketball players more," he said. "The African-American girls don't really know if you score or not," Shipman said. "They go on the basis of 'He's an athlete. He's attractive.' But then the better you get, they start noticing. It's a big difference."
• Shipman's car has been vandalized four times since he came to UF, presumably by spurred conquests.
• "That's been a really hard thing for me. You can tell when she is trying to get to that next step," he said. "Usually I try not to get too attached. You've got to let the girl know that it's not serious, that you don't want to be tied down. They usually catch on."
• Shipman finally did get attached to one girl, who he's serious about now. He's grown a lot since becoming a sophomore.
So I guess the shocking truth can finally be revealed—ladies love athletes. Sorry you had to find out like this, Chess Club.
Athletes play by own rules in dating game [The Independent Florida Alligator]