We were fortunate enough to receive a scalding take down of Dick Ebersol from a former NBC Sports employee who took "great offense" when his ex-boss called Conan O'Brien an "astounding failure." Here's his (anonymous) counter-argument.
By now, everyone's heard about Dick Ebersol's blistering critique of embattled late-night talk show host Conan O'Brien. From high atop his 30 Rock tower perch, Ebersol said it was "chicken-hearted and gutless" of O'Brien to blame "a guy he couldn't beat in the ratings," and characterized the situation as "an astounding failure by Conan."
It seems the dictator of NBC Sports is immune to any return fire, but the irony of Ebersol's comments is the definition of ego run amok.
"Astounding failure" would be a fair term for his own recent blunder. Just days before Ebersol lobbed grenades at a man already negotiating terms of surrender (talk about chicken-hearted and gutless!), it was announced that his sports unit would lose millions on the Olympics — up to and possibly over $200 million, according to parent company GE. Perhaps most tellingly, the financial disaster is not due to advertising sales in the soft economy. In fact, Ebersol himself admitted it was due to overpaying for broadcast rights, a decision for which he is ultimately responsible.
NBC under Ebersol's direction paid $820 million for the 2010 Winter Olympics. Keep in mind that Major League Baseball receives about $670 million a year in TV rights fees for the entire season and the NBA receives about $930 million a year.
G/O Media may get a commission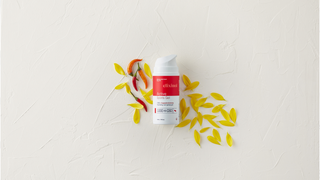 While the decision to pay such a staggering sum for a two-week event can be debated — and by the way, that monstrous price tag doesn't even include a worldwide Olympic sponsorship fee approaching nine figures that also gets added to the bill — a look at Ebersol's other NBC initiatives during the last decade show an executive clearly out of touch with the changing tastes of the sports world and the world at large.
Let's take a look at some of Ebersol's recent stretch of questionable decisions:
XFL
In 2001, Ebersol started off the decade with a mind-blowing decision. Incredibly, he decided to partner with contoversial pro wrestling magnate Vince McMahon on a legitimate sports league. Unsurprisingly, within weeks, the football league had set a record for the lowest primetime ratings ever on a major network. NBC's loss for the 10-week season was around $35 million.
Online
If there's any question about his lack of long-term vision and cluelessness regarding contemporary culture, perhaps most indicative is the fact that NBC Sports didn't get around to launching its own sports site until the tail end of 2006. Think about that for a second. By then, Youtube and Facebook were already major online destinations and over half the homes in the country had access to high-speed internet connections, yet NBC Sports didn't have its own site! Meanwhile, sports sites they would soon be competing with, including ESPN.com, Yahoo.com and FoxSports.com, were already drawing over 10 million monthly loyal unique visitors each. Not surprisingly, NBC Sports has never caught up.
AFL
It seems to be forgotten to history, but from 2003-2006, the major network aired a decidedly minor sport, hoping it would grow into a valuable sports property. Not surprisingly, the ratings were miniscule with the average rating around 1.00 for the four-year run before the project was abandoned. The only bright side? NBC didn't pay any rights fees. (But neither did it generate much profit.)
Universal Sports
Because there's such a clamoring for Olympic sports in non-Olympic years, NBC Sports launched a cable network devoted exclusively to those events. Ever clamor for Alpine skiing in July? They've got you covered. Wait, what? You didn't know this channel even existed? Exactly.
Notre Dame
In 2008, NBC renewed its TV contract with Notre Dame football. Though the deal is relatively cheap at roughly $9 million a year, Notre Dame's increasing irrelevance as a college football power has been illustrated in the ratings. The Irish have only finished a season ranked 10th or higher just 3 times in the 19 years they've been on NBC. Regardless of Notre Dame's storied history, NBC is essentially granting a perpetual national showcase to a mid-tier program in hopes that it will rise again. Admittedly, this is the least offensive decision on this list.
Olympics
While the Olympics have been a financial success for NBC up until this year's Winter Games, the critical reception is a whole other story. The network has been repeatedly lambasted for its coverage, showing scores of important and popular events on tape delay, including some of Michael Phelps' historic medal chase in 2008. With all of NBC's cable partners including USA, MSNBC and more participating in the Olympics broadcasting, how does this happen?
You want more? Since the start of 2000, NBC Sports under Ebersol's watch:
* Lost MLB rights
* Lost NBA rights
* Lost NASCAR rights
* Became shut out of broadcasting college Bowl games
* Hasn't broadcast a single college basketball game in a very long time
In fact, the only Ebersol decision that can be considered an overwhelming success in the last decade is returning the NFL to the network. Even with that, however, there are plenty of complaints about their stale game presentation and an overload of personalities, featuring an incredible 10 hosts and analysts on their Football Night in America pre-game program alone.
Incredibly, despite all this, Comcast is still reportedly set to install Ebersol as the head of its sports division when the NBC/Comcast merger is completed. Much like the guy he is backing in the Late Night Wars, Ebersol is lucky enough to be failing upward. Of course he's going to be on Team Leno; they're essentially the same character in alternate NBC worlds. He's got his opinion, but when you talk about "astounding failures," and NBC, Ebersol could have well been describing himself.