Canadian heavyweight fighter Tim Hague was knocked out in the second round of his boxing match with Adam Braidwood this weekend. It was just the fourth professional boxing bout for the MMA veteran, and he suffered a brain hemorrhage during the fight. His family announced yesterday that he died as a result of his injuries. He was 34 years old.
Hague fought five times in the UFC, beating then-undefeated fighter Pat Barry in his debut at UFC 98. He lost the rest of his UFC bouts, eventually amassing a 21-13 record in MMA while also dabbling in boxing starting in 2011 after he left the UFC. After a knockout loss in April, Hague announced his retirement because he didn't want his students (he taught fourth grade) to see him "this way."

However, he recently accepted a fight against Braidwood, the WBU's top-ranked heavyweight, on only a few weeks' notice. Braidwood came into the fight 8-1 with seven knockouts, while Hague was 1-2 and had been knocked out 40 seconds into his previous fight. It was a clear mismatch and Braidwood knocked Hague out at the start of the second round. (The knockout occurs at about 5:25 of this video; the back of Hague's head strikes the canvas hard.)
After the fight, Hague's family announced that he had suffered a brain hemorrhage and was in critical condition. Yesterday afternoon, his sister released a statement on Facebook saying that he had died in the hospital.

It is with incredible sadness, sorrow and heartbreak to report that Tim has passed away today. He was surrounded by family, listening to his favorite songs. We will miss him with so greatly. We ask for privacy during this difficult time.
G/O Media may get a commission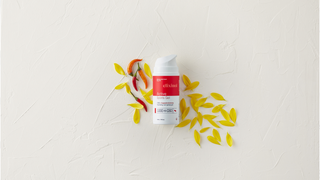 His fellow teachers and MMA enthusiasts in Edmonton offered glowing tributes to Hague after his death, including one from Jennifer El-Khatib, the principal at the school where Hague taught:
"Our hearts are heavy," she wrote in a statement Sunday.

"Mr. Hague was a beloved teacher and staff member. His students loved him and looked up to him, and he was an important part of our school community."