The following is taken from chapter 8 of Doug Glanville's "The Game From Where I Stand." Read it, buy the book, and chat with Doug in a followup post at 2pm.
During the 1994 players strike, Larry Himes, the general manager of the Chicago Cubs, called a meeting of the outfield of Tinker Field in Orlando, Florida. Since the big-league team was not playing, the Cubs had sent all their top staff to the Double A team, which was carrying many of the up-and-coming stars in the system. The Orlando Cubs had a few first-round picks (Derek Wallace, Brooks Kieschnick, and me), and the home office wanted to teach us how to be big leaguers during this precarious time in the game.
As part of his motivational speech to my teammates, Himes raved about the aura in a major league locker room. He spoke of its "swagger," reminding us that it is the only place you want to be. And we listened.
Himes was also known as the man behind the trade to acquire Sammy Sosa from the White Sox, for whom he'd also served as general manager (and had also acquired Sosa from the Texas Rangers). Bringing Sosa to Wrigley had earned him kudos as a dealmaker. But when he brought up Sosa in the meeting, he lost me and, I am sure, a few of my teammates.
G/O Media may get a commission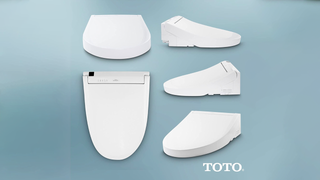 44% off
Toto Washlet Electronic Bidet Toilet Seat
"Have you ever seen Sosa with his shirt off?" Himes asked us. "Don't you want a Sammy Sosa body?"
That season, 1994, was the first year I heard questions about players who may have been using steroids. Even though I was still in the minors, I heard the rumors about who might have been doing what. I also formed some conclusions based on observations. I had no hard evidence, just a sixth sense that came with being a professional.
When a player competes every day, he knows exactly how far he can hit a ball, how fast he can throw a pitch. And he knows his opponents almost as well as himself. Based on how the ball came off the bat from hitters, I could tell how far it would go with a high degree of accuracy, since my job as an outfielder required me to be at the right place at the right time.
So when a guy you played against for game after game all of a sudden consistently hits the ball substantially further, and all that changed was his age going from thirty-three to thirty-four, questions do come to mind.
I played against Jason Giambi in the Southern League in 1994. Our scouting report was that he was a good hitter but had trouble turning on the ball, so we played him to the opposite field. He was a doubles machine. Gap to gap, line drives into the alleys, warning track power.
A few years later, when I saw the numbers he was putting up in the big leagues, I thought, Hmmm, something is not adding up. But I wasn't a physician; I was a ballplayer who did not and could not be expected to fully understand the capacity of the human body.
* * *
By the time McGwire and Sosa went on their home run record assault in 1998, I was too busy worrying about my own game to think about what others were doing to their bodies. I had to survive every day, and that took self-centered focus. Like everyone else, those of use who were clean were fans during that amazing summer. We loved watching McGwire take batting practice, and for a few moments, we were unquestioning twelve-year-olds who wanted to believe in magic.
As I looked around the locker room, I also came to the conclusion that I really didn't know who was clean. My skepticism about certain newly minted behemoths never went beyond a few words or a wink to my Phillies teammate Kevin Jordan. In our little circle of two, we spoke openly and emphatically against the juice culture, accepting all the while that it was difficult to fully assess who was clean, but we also tired of the whisperings that the culture of the game was an excuse to artificially enhance. That seemed like a cop-out to us. At least take responsibility for your choice and the consequences that come down even if your kidneys fail at age forty. KJ was not big on shifting responsibility. Don't blame everyone or everything else, he said; too many players faced the same kinds of adversity (sick family members, declining security, aging, injury) and made the choice to be clean. But we were talking to ourselves or to a brick wall, mostly.
There was only minimal "Does he use or doesn't he?" conversation in the clubhouse or dugout. It was a dirty little secret.
* * *
I've heard some pundits say that even the "clean" players have some responsibility for the steroid era because they kept their mouths shut. This accusation stands only if you assume that a clean player knew who else was clean and then, in the next step, could actually build a movement of clean players to take action against their teammates (leaving aside the ever-shifting list of what substances were banned in the first place). That's difficult on several levels. First, several guys who proclaimed their cleanliness have turned out to be dirty. And for every legitimately clean player who was outraged, there were five who wouldn't dare break the code. In fact they might have even left you out to dry once you "sold out" your teammates.
Remember, players are brothers. You no doubt have a relative whose decisions you don't approve of, but you never forget that you are both in the same family. A verdict against this relative on the basis of your evidence will change the family forever — and change is scary. It's especially scary in a den of insecure egos, even when it's for the good of the game of baseball. So do you turn in a fellow player with only circumstantial evidence?
So let's look at the kinds of clean players on a roster.
Faith-Based Clean Players. These players choose not to take any illicit substances out of principle. Thus they express their opinions about drugs through quiet conversation and faith-based caucuses.
I Use Other Drugs (But Not Steroids). Although these players may have been on amphetamines or other drugs of choice, they consider steroids too risky or believe that steroids are on the other side of their personal line in the sand. They feel some guilt from hypocrisy and fear the microscope will end up on them. In some cases, they are even more dogmatic about the fact that the line should have been drawn where they drew it.
I Will Never Break the Code. Players of this type see everyone as part of a brotherhood and cannot compromise the integrity of the fraternal order for fear of anarchy and isolation. So they say nothing and are critical of those who may speak out against their brothers.
I Will Let Everything Fester and Be Bitter. These players just mumble to themselves in frustration, often getting extra bitter when they lose their job to someone who may be using steroids or when their team offers them a minor league contract yet rewards juicers. Case in point: in 2003, I spent two months on the disabled list with a hamstring injury, but I came back and contributed to a playoff team. Yet when I went looking for a new contract after the season, few teams were interested. I signed on as a part-time player with the Phillies in 2004, and at the end of spring training in 2005, the Yankees offered me a ticket home. In contrast, Fernando Viña, who we later learned (thanks to the Mitchell Report) was linked to performance-enhancing drugs, had been limited to only sixty-one games in 2003 due to the same injury, but signed as a free agent with the Detroit Tigers for a reported six million dollars over two years. Same kind of hamstring injury, similar career numbers, two very different contract offers. After hearing about Viña being in the report, I had a direct comparison to my career to consider. It just made me wonder, Does the league in some way prefer users over nonusers? The system rewards performance, and the users generally performed better than the nonusers. Not to mention that the users could be perceived as being more committed to earning that paycheck. But the big assumption is that the system knew beforehand who was clean and who was not — a leap that puts a sizable hole in the conspiracy theory, which is why this category of clean players tends to rant without clear direction (although we now have the benefit of looking at free agency after the Mitchell Report was published).
I Don't Know Whom I Can Trust. Although these players are strongly opposed to the steroid culture, they have no idea how to build a movement or a case, so they stay quiet out of paranoia.
Let Manny Be Manny. These players just worry about themselves. People do what they do; they are grown men who have to take responsibility for their own action; I know who I am or what I have done.
Crazy Man in the Room. This rare fellow causes havoc in union meetings or in closed circles, but since everyone dismisses him as crazy, no one really pays attention and therefore he is a lone wolf.
Show Me the Science. These players are not convinced that there is clear proof about the effects of steroids and what is legal or not legal.
During my career, I fell into many of these categories at one time or another, but as I got older, I found myself to be festering with annoyance or trying to capture consensus through one-on-one conversations like the faith-based clean players.
I made the choice to play clean because this was something that was important to me. But who could have imagined the drug issue would get so complicated?
* * *
In fairness to them, they are just mimicking what our culture teaches us. We cannot age; we cannot lose a step; we cannot fail; we cannot show our frailties; we must be the best at all costs. So we find quick fixes to avoid the human condition, failing to realize or ignoring the fact that the most divine inspiration comes from showing what we can do in the face of our greatest challenges with the tools and gifts we already have within us — whether it involves hitting a Randy Johnson slider when your father is gravely ill three thousand miles away or trying to turn around a public school that the community has given up on.
I would not for anything in the world trade places with my juiced brethren because I know that they will wake up one morning and wonder if it was worth it. Was it worth the self-doubt, the destroyed marriage, the record you broke that puts you alone on that mountain, the anticlimactic destruction of the legacy of the game, the disappointment of the fans when they find out about your steroid use?
I hope the game can reset itself and find a new life, but in the end I firmly say, "No, Mr. Himes, I do not want a Sammy Sosa body, but I pray for the game's soul."