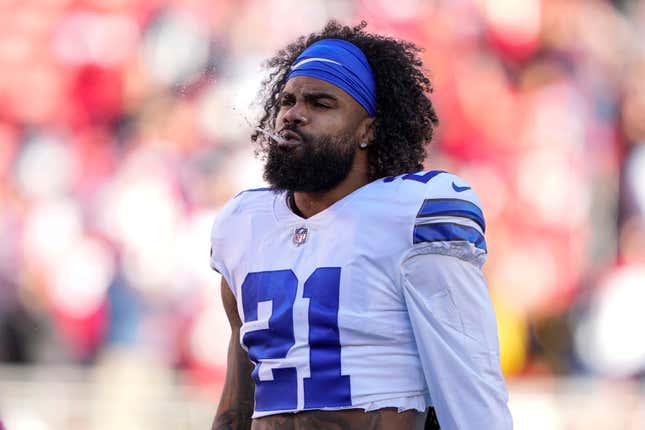 The Dallas Cowboys finally parted ways with Ezekiel Elliott at the beginning of the offseason, and he's sitting on the open market available for any team in need of a veteran running back. Halfway through June, the free agent market dried up quickly on Elliott. There have been whispers about a potential return to Dallas at a much lower salary, but now those rumblings are getting louder.

Flopping Suns owner Mat Ishbia should've been ejected after Nikola Jokic incident | Andy Reacts
Were it up to most Cowboys players, Zeke would have never been cut from the roster. So they'd undoubtedly welcome him back with open arms. Aside from that, Big D might be Elliott's most realistic option right now. Another realistic outcome for Elliott is that he might sit in the free agency pool until closer to the start of the season. He could be signed before training camps begin in late July, but if that was the case, he'd probably have been signed already.
Barring any unforeseen injury, it might be a while before we see Zeke sign with a team. The Cowboys make sense because of their obvious familiarity. Of course, he'll need to be willing to take on a much smaller role, and pay. Dallas chose Tony Pollard over Elliott and intended to make him the focal point of the running game. If Zeke can't accept that, along with a significant pay cut, this reunion won't work. Elliott could return as the short-down power back, but his role likely wouldn't extend beyond that in 2023. If his ego can't take this dose of reality, this fantasy reunion will quickly become a pipe dream.