A lawsuit filed by the family of a D3 football player killed during practice alleges that his coach ordered players to "lead with your head" in helmet-to-helmet drills, and sent him back onto the field despite needing medical attention four times over the three days leading up to his death.
In 2011, Frostburg State (Md.) senior fullback Derek Sheely collapsed during preseason drills, and died six days later. Yesterday, two years to the day after Sheely's fatal head injury, his family has filed suit against the NCAA, the manufacturer of his helmet, and his coaches. The suit can be found below.
It claims that Frostburg was running two-a-day practices, including a variation on the "Oklahoma drill," where two players line up three yards apart and crash into each other at full-speed. During each drill, Sheely would repeat this 30-40 times.
On the first day, the suit alleges, running backs coach Jamie Schumacher commanded players to lead with their helmet—"hat first." If they did not comply, it claims, he would publicly berate them and call them a "bitch."
On the second day, Sheely's forehead was busted open, and began "bleeding profusely." The suit claims he was examined by a trainer, bandaged up, and sent back in without being administered a concussion test. On the third day, the same process happened twice more, again without a concussion exam, even though the suit claims he had suffered one the previous season.
G/O Media may get a commission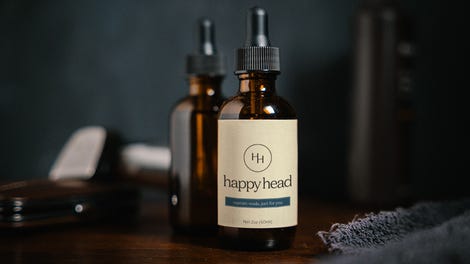 On the fourth day of full-contact drills, the lawsuit alleges, Sheely again began bleeding, and again was bandaged and sent back in.
During the offensive and defensive "inside-run drill," in which all coaches were around and full-speed contact was required, Derek was involved in a significant amount of contact. Shortly after one play, Derek walked back to the huddle and explicitly informed Defendant Schumacher that he "didn't feel right" and that he had a "headache."

With Defendant Rogish, and on information and belief other members of the coaching staff, standing right next to Defendant Schumacher and thus clearly hearing Derek's disclosure, Defendant Schumacher yelled, "Stop your bitching and moaning and quit acting like a pussy and get back out there Sheely!"
After a few more minutes of drills, Sheely walked to the sidelines, collapsed, and never regained consciousness. The suit claims he died from second-impact syndrome, a controversial condition where the brain swells after receiving a concussion before symptoms from a previous concussion subside.
Sheely's family is also suing helmet manufacturer Schutt Sports. It claims that when helmets were distributed and fitted, a representative from the company told players that "Schutt's new technology can prevent head injuries." (Schutt's own warning label says that no helmet can prevent brain or neck injuries, and the only safe method is to "not engage in the sport of football.")
The suit names the NCAA as a defendant, citing the organization's "systemic failure" to install effective head trauma protocols and educate athletes and member universities on concussion prevention and treatment.